SAME Federal Small Business Conference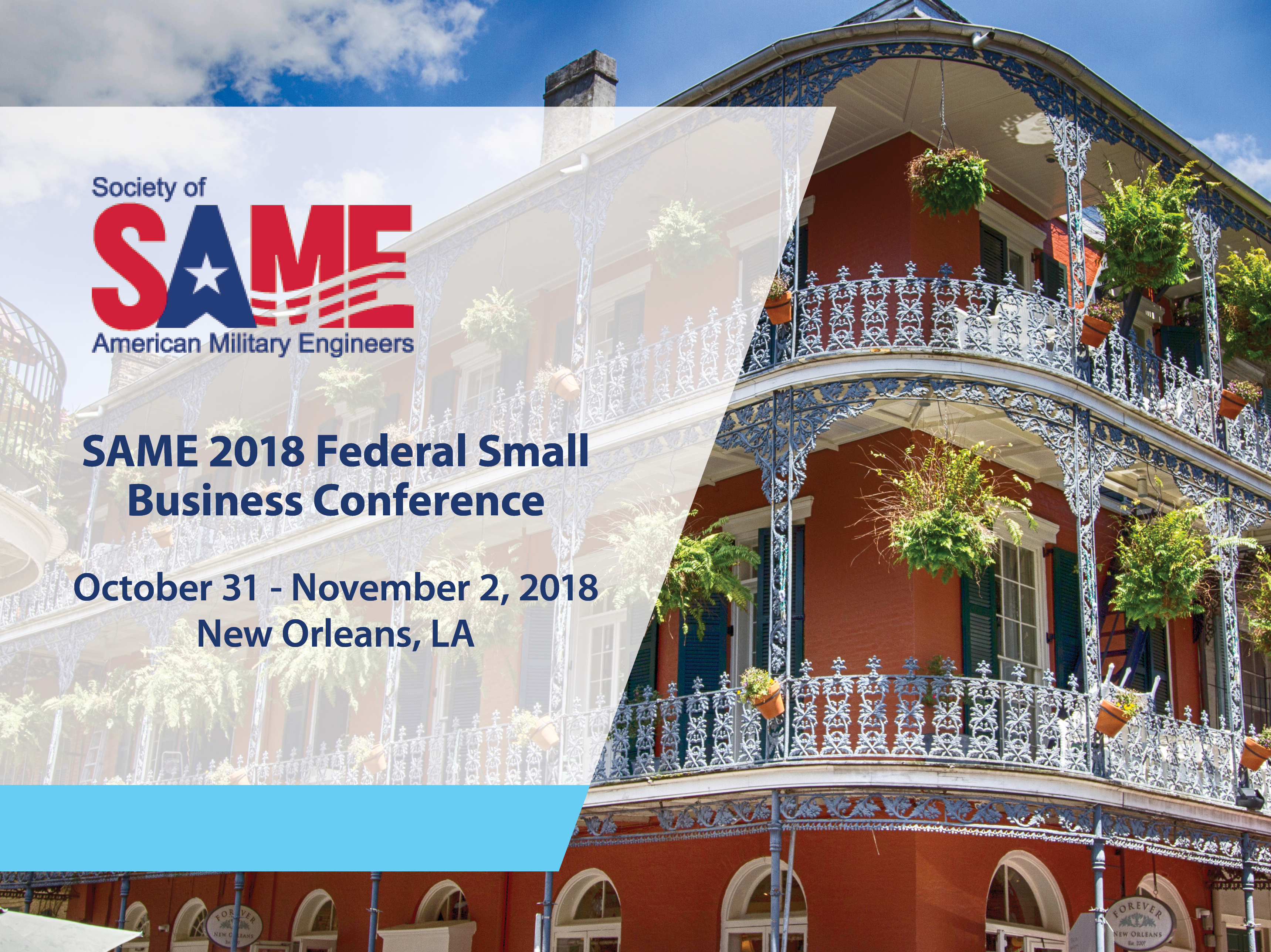 GES will exhibit in Booth 722 at the 2018 Federal Small Business Conference hosted by the Society of American Military Engineers (SAME). The three-day event is scheduled to take place October 31-November 2 in the New Orleans Morial Convention Center in New Orleans, LA.  
SAME is co-locating this year's event with the Department of Veteran's Affairs' National Veterans Small Business Engagement, creating the largest industry event connecting small businesses directly with federal government procurement decision makers, contracting officers, small business liaison officers, and leaders.
GES is a small businesses concern under NAICS code 562910 for Environmental Remediation services. Our staff will be on hand to explore potential teaming opportunities in the federal sector with large businesses and other certified small business enterprises.
Click here for event details.