Evans and Mulry Contribute to Latest ITRC Guidance Document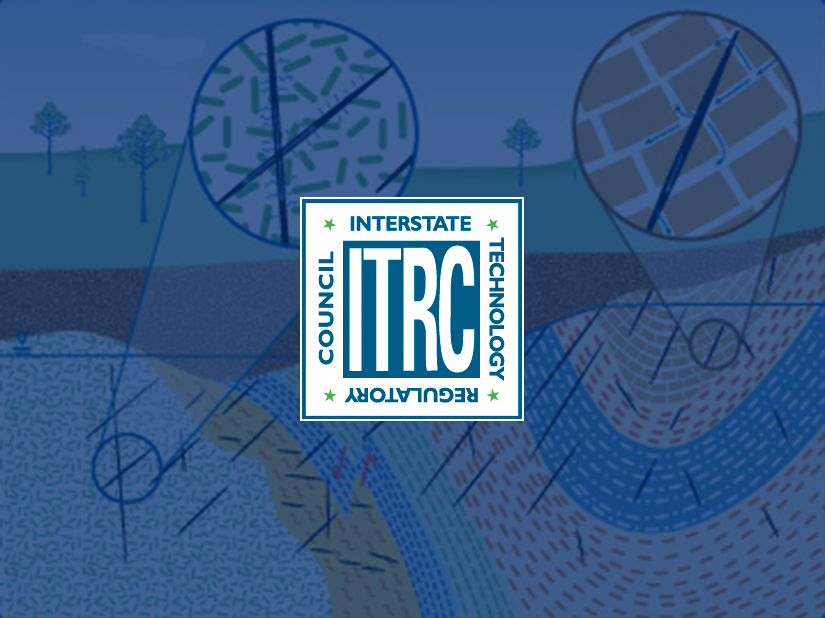 Rich Evans, PE, Senior Vice President of Engineering and Technical Functions, and Chris Mulry, PG, Senior Vice President of Major Projects, recently contributed to the development of an industry guidance document titled Characterization and Remediation of Fractured Rock. The document was developed and published by the Interstate Technology and Regulatory Council's (ITRC) Fractured Rock Team.  It addresses significant advances in skills, tools, and lessons-learned in understanding contaminant flow and transport in fractured rock environments.
ITRC is a public-private coalition with membership from across the United States, working to reduce barriers to the use of innovative air, water, waste, and remediation environmental technologies and processes. The industry group develops documents and training intended to broaden and deepen technical knowledge and expedite quality regulatory decision making while protecting human health and the environment.
Groundwater & Environmental Services, Inc. (GES) is a member of ITRC through the group's Industry Affiliates Program (IAP). Evans and Mulry served on the ITRC Fractured Rock Team responsible for the research and technical writing behind the latest guidance document. GES professionals are also actively engaged in a number of other ITRC technical teams in 2018. These include:
Remediation Technologies and Methods for PFAS - Rich Evans, PE

Evaluation of Innovative Methane Detection Technologies - Brian Deering

LNAPL Update - Chris Mulry, PG and Dave Bennett

Stormwater BMP Performance Evaluation - Kevin Lienau, PE
Click here for more information about ITRC.