Finch Rejoins GES as Senior Engineer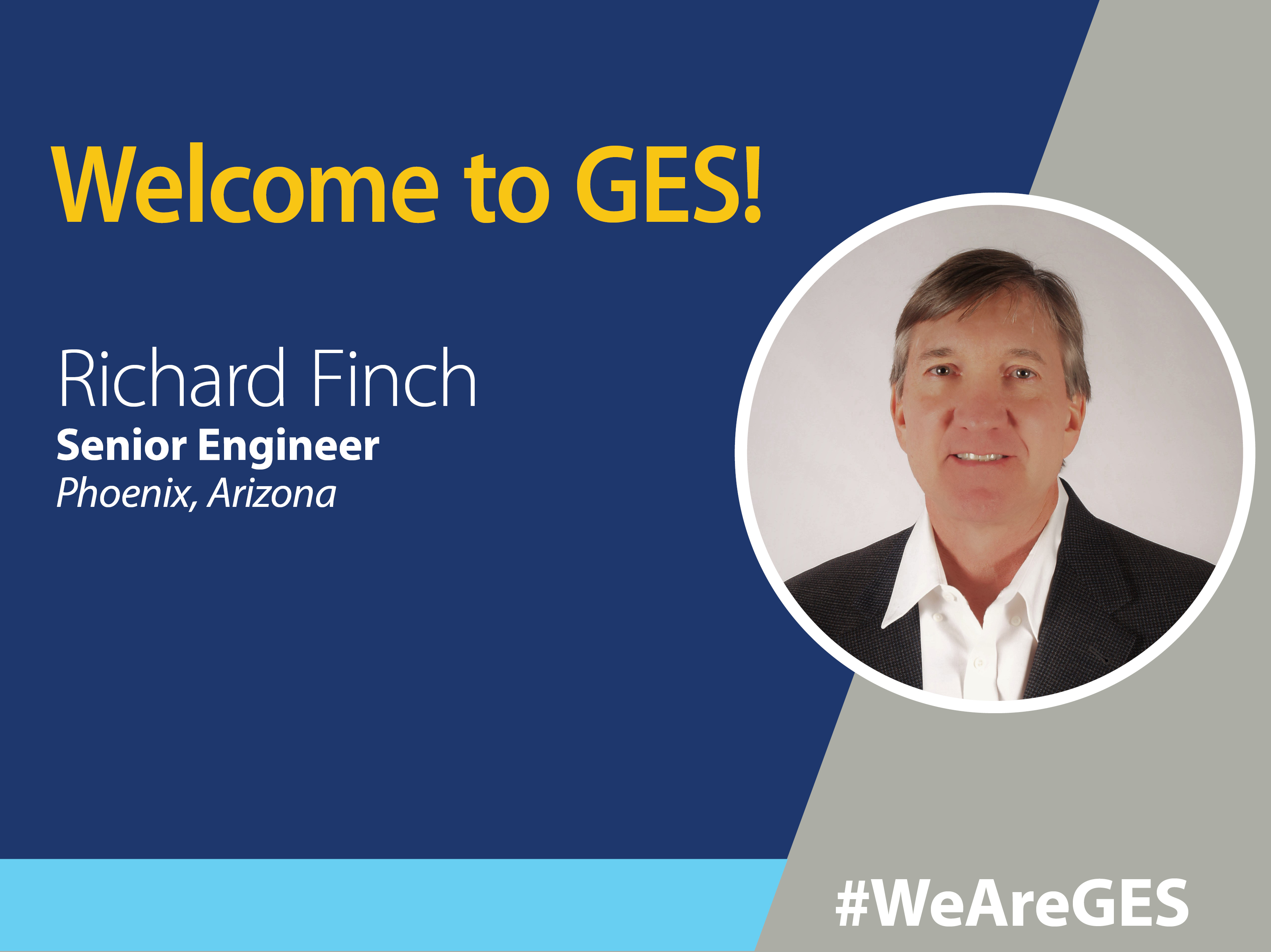 GES is excited to announce the hiring of Richard Finch, PE, as a Senior Engineer based in our Phoenix, Arizona office. He rejoins GES following several years as an industry consultant gaining valuable experience in the upstream and midstream energy markets, including time as an independent consultant. At GES, Rich will support engineering needs of the West/Southwest region, including current projects in CA, AZ, and TX. 
"We are very happy to have Richard back at GES, and he comes aboard at a great time to support some key engineering projects in the West/Southwest," explained Terry McManus, Regional Operations Manager. "In particular, Richard's experience conducting environmental due diligence and compliance reviews for oil & gas upstream operations is a great addition to our region and at GES."
Richard has more than 25 years of industry experience in the areas of civil and environmental engineering design, primarily in support of large-scale oil and gas infrastructure initiatives. His technical expertise includes environmental assessment, compliance planning, gas pipeline permitting, remedial system design, and oil well site reclamation. Richard has managed projects across broad range of geographies throughout the West and Midwest as well as oil and gas developments in the Marcellus Shale. In addition to his work in the energy sector, Richard has also contributed to site investigation and remediation programs for commercial real estate development and within an active military installation.
Richard is a licensed Professional Civil Engineer in the states of Arizona, New Mexico, Texas, North Dakota, and Colorado. He received a Bachelor of Science in Petroleum Engineering from the Missouri School of Mines-Rolla.