GES Adds Hecker to Corporate Engineering Team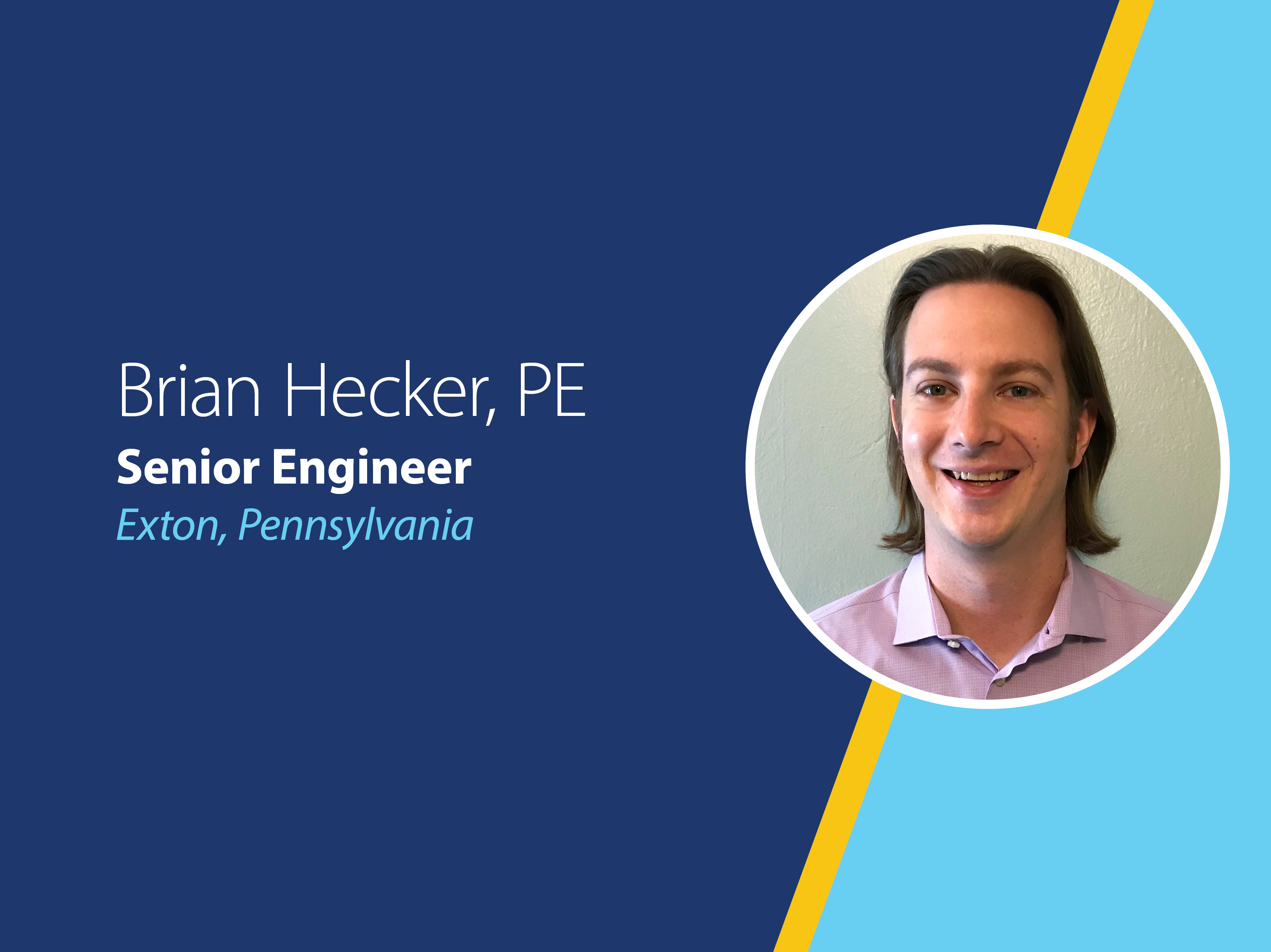 GES is excited to announce the hiring of Brian Hecker, PE, as a Senior Engineer based in our Exton, Pennsylvania office. He rejoins GES after four years working in senior engineering roles for a global engineering and consulting firm. At GES, Brian will provide project management and engineering expertise from GES' corporate engineering group, supporting key infrastructure and remediation projects across the company. 
"The addition of Brian to our engineering team comes at a really exciting time for us here at GES," shared Gerald Cresap, PE, Director of Engineering. "Brian's experience leading complex, large-scale design and construction projects will add valuable perspective throughout the project life cycle, ultimately benefiting our project teams and clients alike."
Brian has more than a decade of experience in the areas of project management and engineering design for numerous environmental and infrastructure engineering projects. He has specific industry expertise in the design, construction, and operation of remediation systems within large-footprint industrial, energy pipeline and terminal, and landfill sites. Brian has managed the implementation of a number of remedial measures and engineering control technologies throughout his career, including in-situ chemical oxidation (ISCO), in-well air stripping, groundwater and NAPL recovery, soil vapor extraction and venting, vapor intrusion mitigation, and more. In addition to his environmental background, Brian served as lead engineer for the conceptual design of an expansion project for a liquefied natural gas (LNG) truck filling operation. Brian's project management background includes cost estimating, project lifecycle costing, subcontractor management, and regulatory reporting as well as account management responsibilities. 
Brian is a licensed Professional Engineer in the state of Pennsylvania. He received a Bachelor of Science in Chemical Engineering from the University of Pittsburgh.