GES Maintains Gold Shovel Standard Certification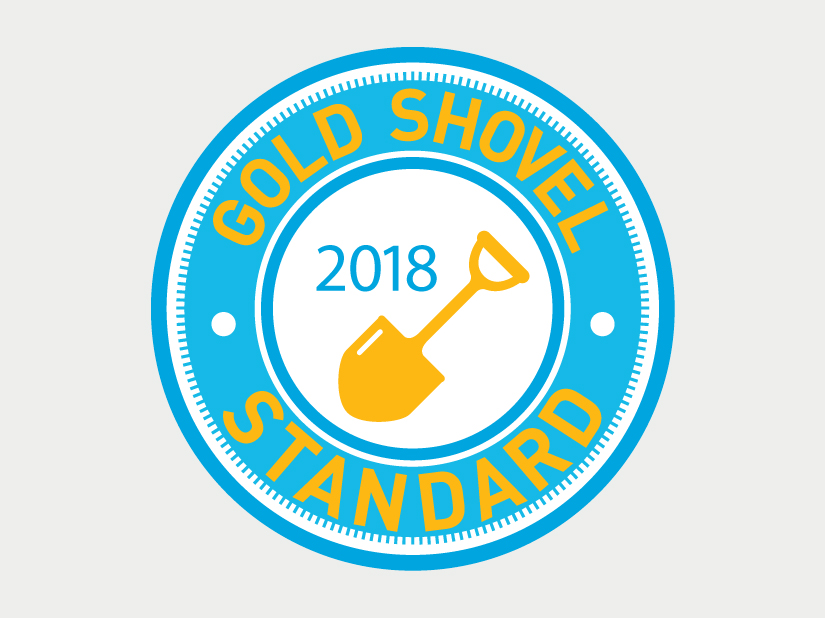 Groundwater & Environmental Services, Inc. (GES), a national environmental consulting firm, is pleased to announce the renewal of its Gold Shovel Standard Certification for 2018.
The Gold Shovel Standard (GSS) is a nonprofit organization committed to improving workforce and public safety by providing third-party confirmation of baseline safety management systems for the protection of buried infrastructure. GSS is leading an ambitious effort driven by industry (including contractors and locators) to create fair and transparent metrics for damage prevention similar to other safety metrics (LTIR, EMR, TRIR, DART, etc.).
Certified firms must undergo a third-party review of their baseline safe training programs and must complete monthly reporting documenting the company's excavation performance history. As a GSS certified contractor, GES is currently providing training to our subcontractors to help them achieve GSS certification. GES is listed on the GSS Certified Contractor online directory. The certification is another recognition of GES' commitment to safety for our employees and on behalf of our clients.
For more information, visit www.goldshovelstandard.com.