Government Sector Adds Veteran Marketer Jim Darnall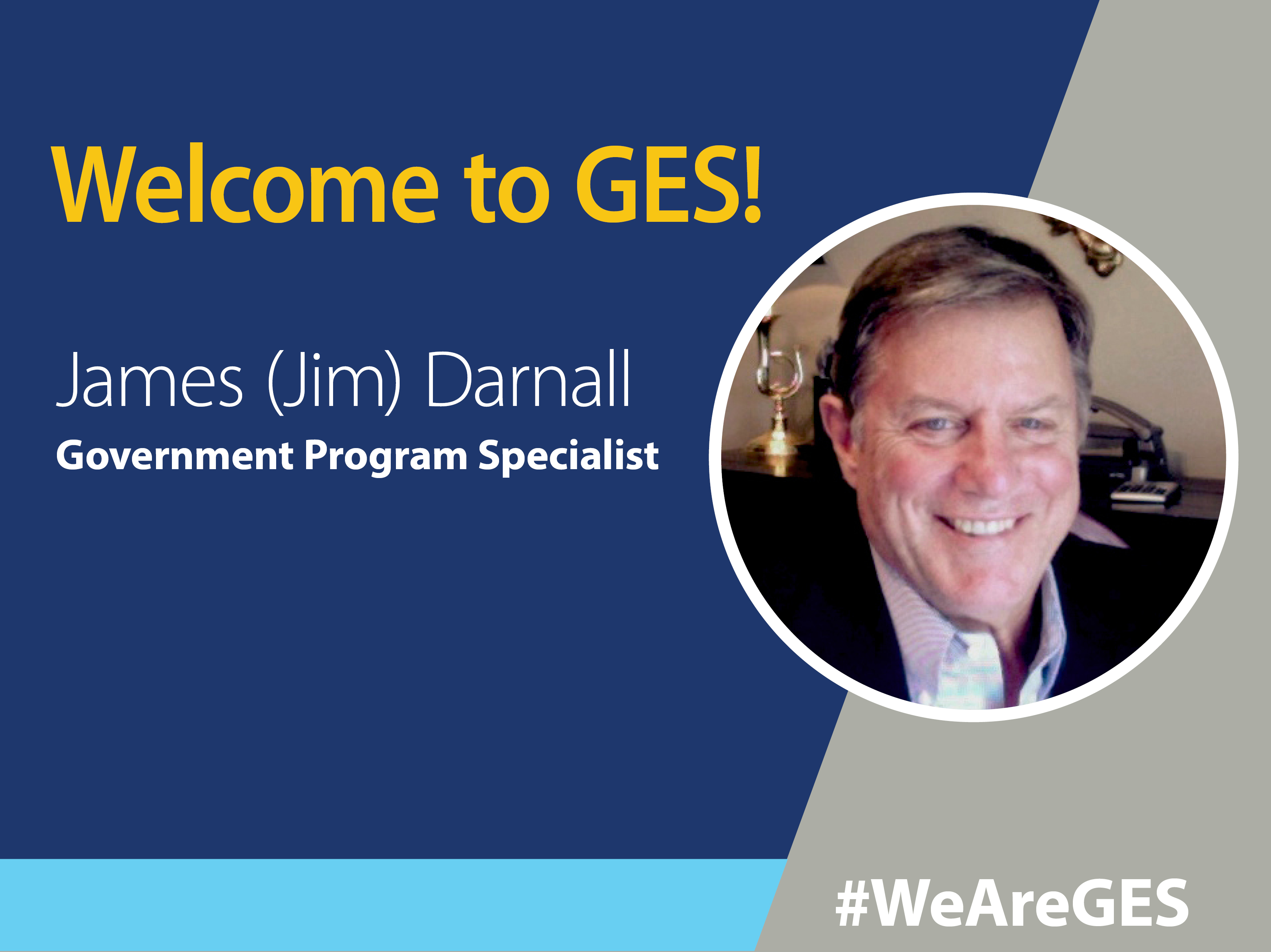 GES is excited to announce the hiring of James (Jim) Darnall in a national role as Government Program Specialist. Jim will provide strategic client development leadership with a focus on positioning GES for government sector business opportunities and cultivating teaming relationships, particularly in support Department of Defense (DoD) contracts.
"We are thrilled to add Jim to the GES team," shared GES President, Edward Van Woudenberg. "Jim's track record and strong industry relationships in not only the federal market, but also Midwest environmental marketplace, align well with our firm's growth strategies and business objectives."
Jim brings nearly four decades of business development and operations management experience in the environmental consulting and engineering industry, including several years as an independent business consultant. He specializes in strategic planning, capture management, and proposal development for contracts ranging in size up to $345 million. Jim has directed pursuit programs and contract awards totaling more than $7.6 billion in sales during his 24-year tenure at a global engineering, procurement, and construction (EPC) firm. In addition to his client development responsibilities, Jim managed environmental investigation, remediation, and construction projects valued at more than $400 million under a variety of contract models, such as firm-fixed price, performance-based, and cost-reimbursable contract types.
Jim is actively engaged in the Association of the U.S. Army and the Society of American Military Engineers (SAME). He earned a Bachelor of Arts in Political Science/History from Bowling Green State University.