Timothy Burke Joins GES Northeast Region Operations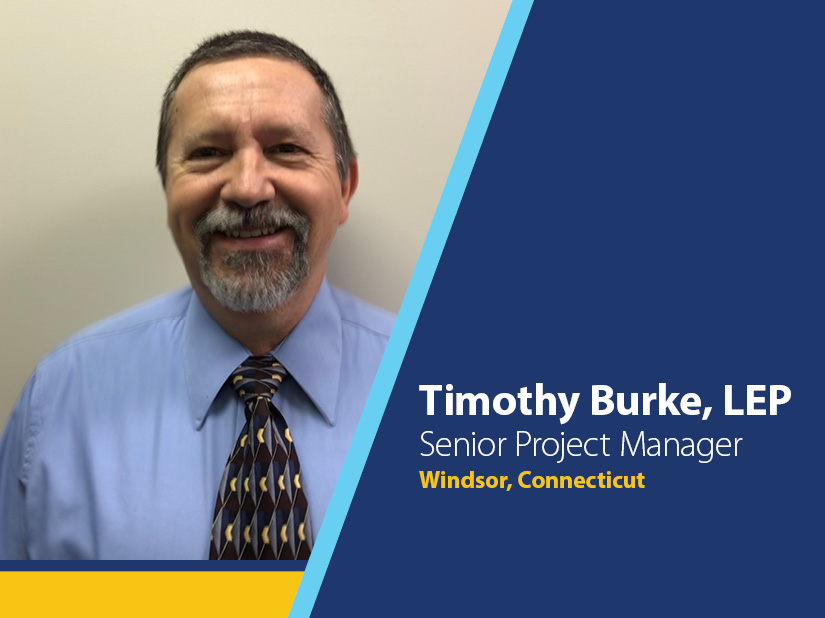 Groundwater & Environmental Services, Inc. (GES), a national environmental consulting firm, is pleased to announce the hiring of Timothy Burke, LEP as a Senior Project Manager based in our Windsor, Connecticut office. Tim will serve as a project manager for major projects in the Northeast region while also contributing to our client development efforts.
Tim brings more than 20 years of diverse experience in environmental consulting and contracting, including a period as an independent consultant.   He has specialized expertise in the management of site investigation and environmental remediation projects at a range of petroleum sites for a number of Fortune 500 corporations.  Tim has significant experience leading complex environmental cleanup programs at former MGP sites for utility clients, including sites in the New York City and Long Island markets.  He also possesses a Loss Prevention System® (LPS) training license and strong knowledge of LPS, including standard operating procedure (SOP) development.
"We're really excited to add Tim to our team here in the Northeast," stated Doug Liddell, LEP, Senior Operations Manager for the Northeast Region. "Tim has a strong mix of project management, technical experience, and regulatory know how that will benefit our core clients in a number project settings."
Tim is a Licensed Environmental Professional in the state of Connecticut with extensive knowledge of state regulatory programs such as the Property Transfer Act, UST regulations, and voluntary remediation program. He is pursuing a Master of Science in Occupational Safety and Health and holds a Bachelor of Arts in Geology.