East Syracuse Office Celebrates Earth Day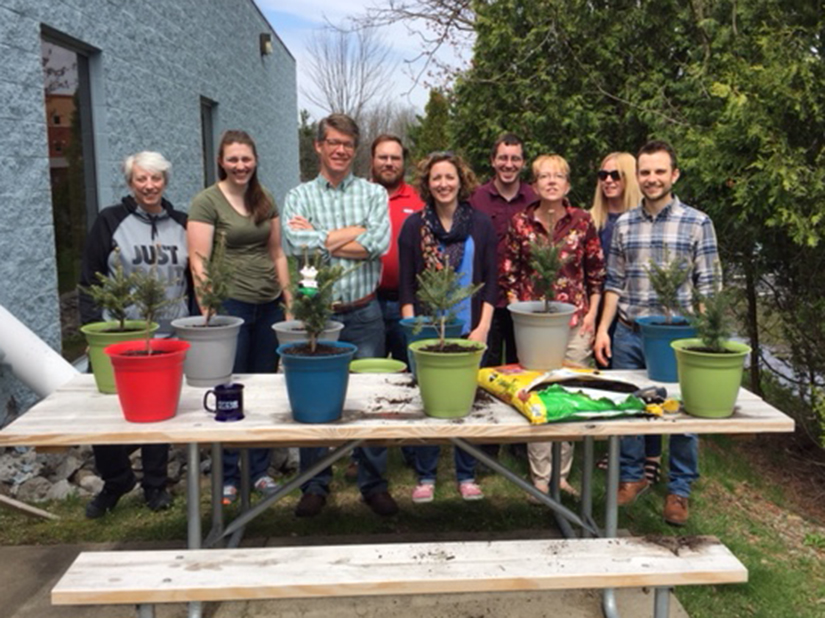 After enduring an especially cold start to the spring season in Central New York, the GES team in East Syracuse got its first taste of the warmer months ahead just in time for Earth Day 2018. Employees received bare root seedlings from the Onondaga County Soil & Water Conservation District's annual tree sale for potting or planting at home. The team enjoyed a warm, sunny day outdoors, working together to pot the seedlings and having lunch as a team.
Pictured above (L to R): Jan Powell, Rebecca Stroh, Devin Shay, Scott McDonald, Patricia Domago, Eric Jackson, Lori Tuovila, Allison Jordan, and Chandler Swartzendruber.  Not pictured is Rob Stickler (photographer).