Daniel Zordan: What Being an Engineer Means to Me.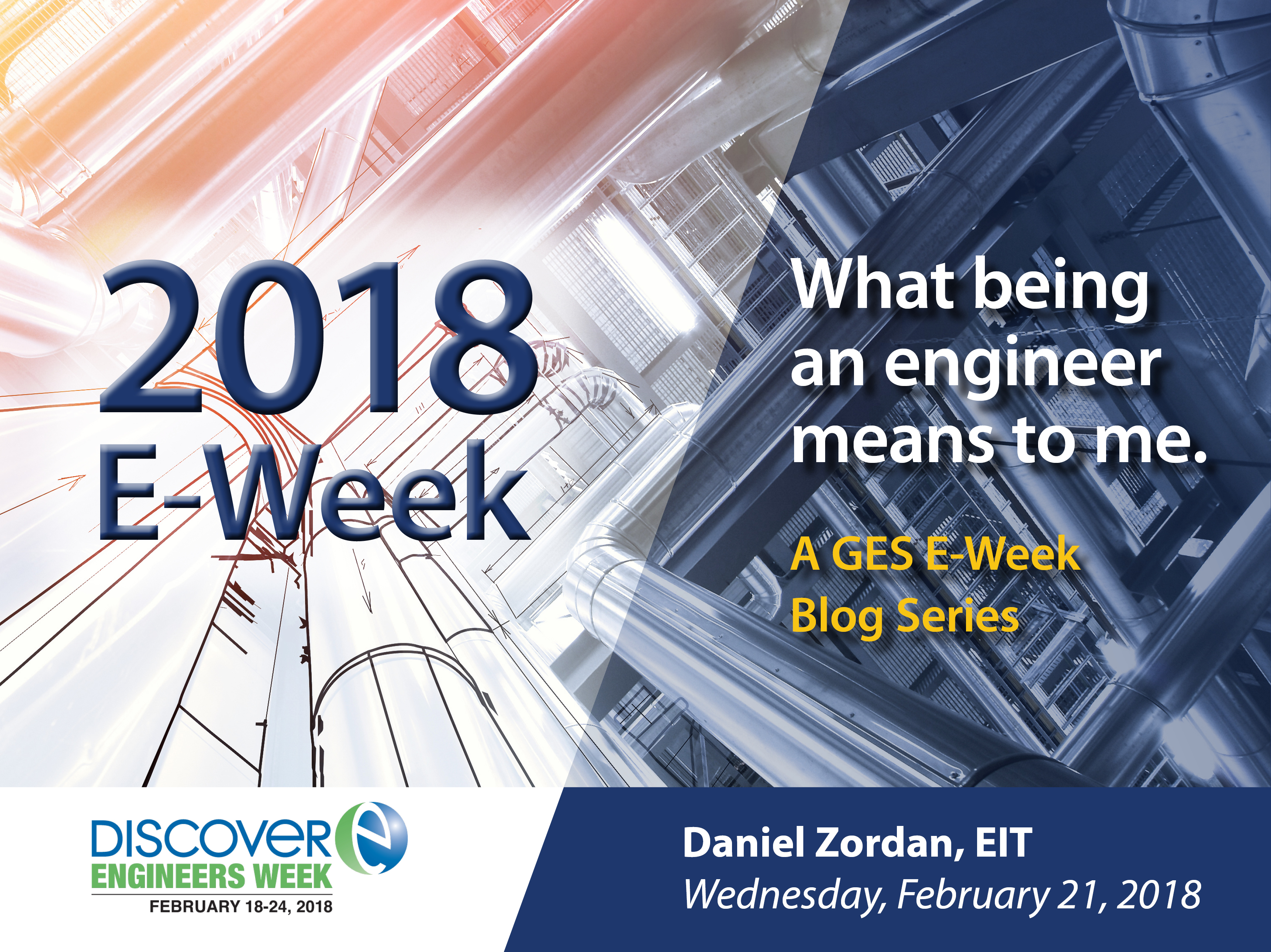 I consider myself to be a "hands-on" engineer. My dad taught me how to work with tools growing up, and I still enjoy finding time to wrench on my dirt bike and truck. You really gain an understanding for how things work when you get your hands on them. Over time, I think working with tools has taught me how to think on my feet, troubleshoot, make adjustments, and solve problems, even when things don't go exactly as planned.
Being an engineer allows me to apply these skills every day. I always had a passion for Science and Math in school, but I couldn't wait to get outdoors towards the end of the school day. I pursued a degree in civil engineering, which provided the opportunity to work outdoors while still stimulating my mind. Receiving my degree is a moment that is incredibly special to me. Not only did I have pride in being the first in my family to receive a four-year degree, but it also allowed me to pursue a career that provides a strong sense of purpose.
As an engineer, the learning continues well beyond the classroom. At least for me it has. There are so many moments that stand out as tremendous learning opportunities to me. There are mentors like CJ Minchoff and Matt Lyon who coached me through my first system demolition and upgrade. And projects like the field oversight of a major in-situ chemical oxidation (ISCO) event taking place just feet away from the takeoff and landing of huge jets at one of the world's busiest airports.
All of these experiences have provided me with technical knowledge that has helped me unlock solutions to new challenges. It's pretty neat to see what we're able to accomplish and the impact our work has on the environment. But, for me, it really starts to sink in when I'm in the field operating a remediation system. Like I said, there's just something special about getting your hands on a piece of equipment and learning how it works.  
Daniel Zordan, EIT, an Environmental Engineer in our Windsor, Connecticut office with nearly five years of environmental consulting experience. His experience includes performing oxidant demand calculations and engineering field oversight of ISCO events; subsurface investigations; environmental risk assessments; groundwater treatment system design and operation, underground storage tank (UST) closure oversight, and project management. Daniel also supports the development of project cost estimates, scoping, and permitting activities. He is a licensed Engineer in Training in the state of Connecticut and holds a Bachelor of Science in Civil Engineering from the University of South Carolina.
What fun is fixing up a dirt bike if you're not going to ride it? Daniel races his dirt bike off road, participating in hare scramble, endure, and even some motocross events all over the Northeast.
This post appears as part of a featured GES series titled What Being an Engineer Means to Me, a week-long celebration of Engineers Week (E-Week) 2018 presented by DiscoverE. Click here for details and more information on E-Week.