Genevieve Bock: What Being an Engineer Means to Me.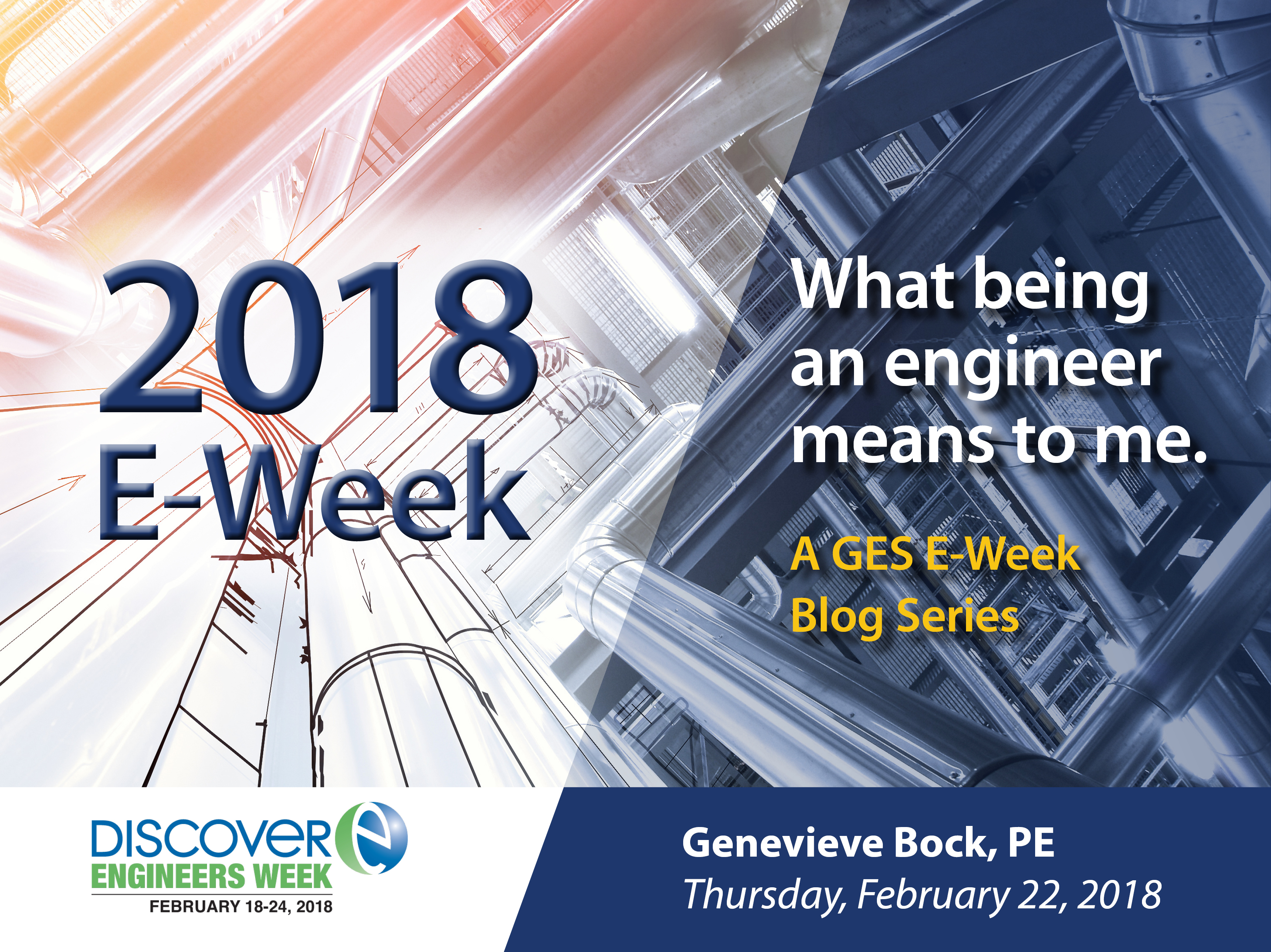 Outside of work, I really enjoy road cycling—just me, my bicycle, and the open road. It had always been a great way for me to clear my head and just focus on the ride. Almost in a blur and without much thought, I'll catch certain landmarks or signs out of the corner of my eye that help to guide me along my route. Now, as an environmental engineer, I also take notice of the remediation systems and characterization wells I pass—things that have great meaning to my work and our everyday lives but are almost invisible to most people.
The ability to create is what drew me to a career in engineering. I gravitated towards Science and Math in high school, and then decided to study engineering as an undergraduate. To me, the idea of being able to apply these subjects in a real world setting really left a lasting impression. As an engineer, I would have the opportunity to create things that mattered instead of just studying them in a book. I just couldn't pass that up!
One of the exciting things I learned very early in my career is that I wasn't done learning.  The environmental consulting field was an entirely new challenge for me. Even without a background in remediation or geology, the problem solving skills I developed in the classroom were more than enough to help me quickly adapt and achieve early career success.
These problem-solving skills continue to benefit me as I have grown in my career. My favorite projects today are when I am out there in the field running onsite feasibility tests. There is something exciting about thinking on your feet and being challenged to adjust on the fly due to changes in site conditions or test results. These moments provide a first-hand look at how your plan and design is going to work out in the real world. And, that's exactly why I chose to become an engineer—to create something that would have an impact in the real world!
Genevieve Bock, PE, is a Senior Engineering Manager with a decade of consulting experience related to soil and groundwater investigations and remediation. She leads engineering operations for client projects throughout GES' Northeast Region, working closely with project team members and junior engineers to meet client and GES standards.  Genevieve has led or assisted with remediation of more than 100 sites, including retail petroleum, pipeline, active industrial terminals, chemical manufacturing facilities, and landfills. Aside from road cycling, Genevieve participates in sprint-distance triathlons, likes to cook, and is enjoying being a new mom and watching her little girl grow!
This post appears as part of a featured GES series titled What Being an Engineer Means to Me, a week-long celebration of Engineers Week (E-Week) 2018 presented by DiscoverE. Click here for details and more information on E-Week