David Linahan: What Being an Engineer Means to Me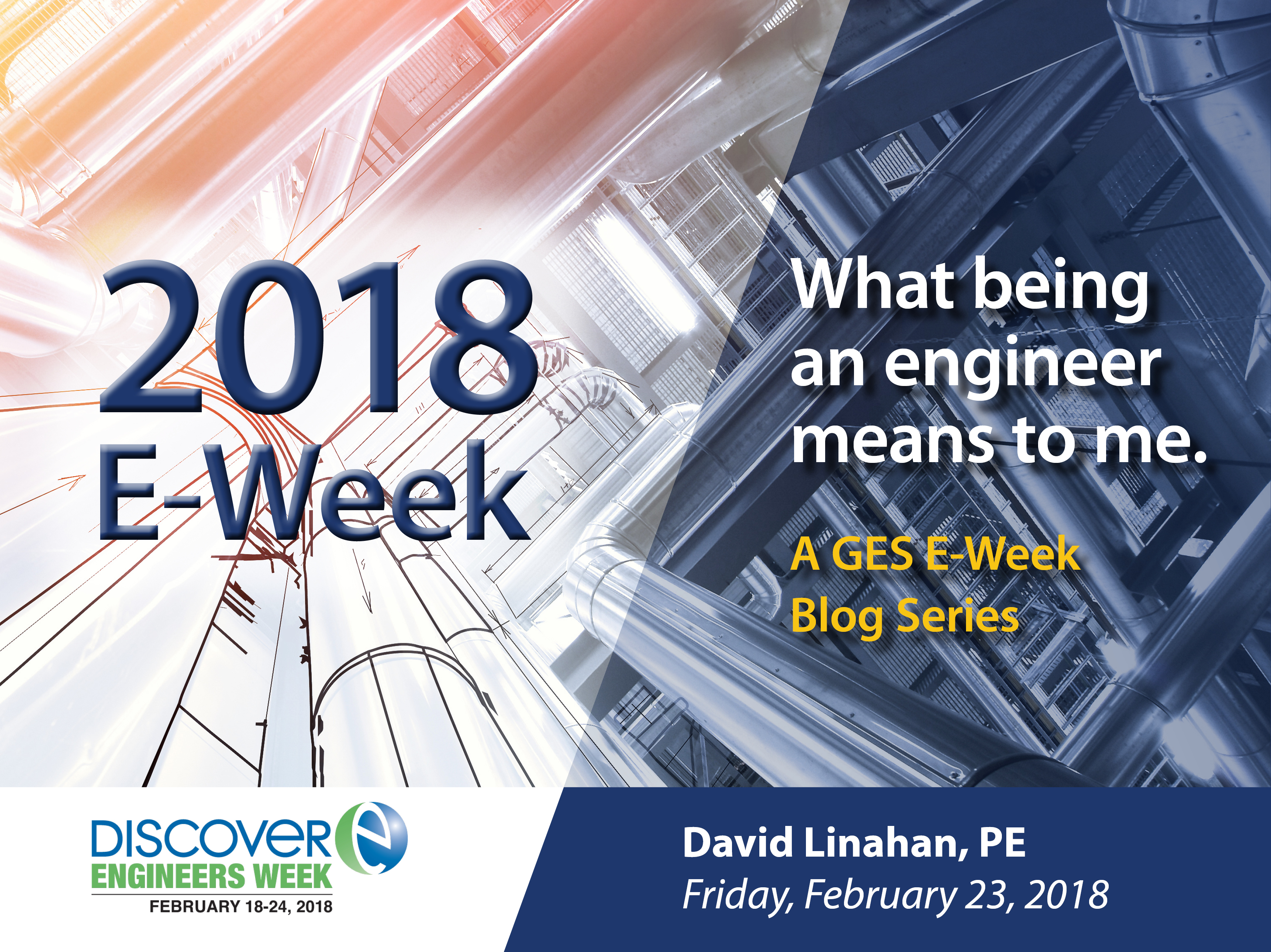 Ernest Hemingway, the great 20th century writer, was once quoted as saying, "I never had to choose a subject - my subject rather chose me."
After a career that spans more than three decades, I can easily relate to this quote. I didn't set out with plans of becoming an engineer; I wanted to become an electrician or auto mechanic. I was fascinated with the idea of working with my hands, learning how to fix things and make them work.
When it was time to attend college, I had a few things going for me. First, I had the opportunity to attend college for free as my father was on the faculty. I initially attended automotive trade school, but the dean of the school persuaded me to enroll in engineering school. He felt I might get bored as a mechanic and that I would need the challenge of solving new and more complex problems. Since engineering school did not require a second language as a prerequisite, I decided to follow the dean's advice. At the time, the decision did not appear to be all that life altering to me. However, today, I can say that a career in engineering opened the door to so many wonderful opportunities while continuing to provide challenges and learning experiences every step of the way. Each project that I have worked on has exposed me to new sets of issues, innovative approaches and technologies, and, of course, many talented people.
My engineering background is slightly different from many of my colleagues here at GES. My focus for much of my career has been around process design and water systems. Environmental engineering was just becoming an area of study around the time I was an undergraduate. What I've learned is that there really is no difference between the disciplines. We solve different sets of problems, but the philosophy and approach to what we do is fundamentally the same.
My advice to any student or younger engineer is to never be afraid to ask questions. One of the most rewarding moments for me, and so many other engineers I know, is sharing my experiences with others. It's amazing how much you can learn from a brief conversation with your industry peers. And, it's truly amazing where a career in engineering can take you. Lucky for me, a career in engineering found me!
David Linahan is a Principal Engineer based In GES' Exton, Pennsylvania office where he serves as the engineer-of-record for a state-led municipal water supply, treatment, and distribution system for the Village of Intercourse, Pennsylvania. He has extensive experience in the process design and construction of drinking water and wastewater treatment and distribution systems . In fact, David designed Pennsylvania's first large volume, drip distribution system in 1998 for Thornbury Township, Pennsylvania. He served as chair of National Onsite Wastewater Recycling Association's (NOWRA) License, Certification & Ethics committee from 2002 until 2004, and drafted NOWRA's Code of Ethics. In 2002, David founded the Pennsylvania Onsite Wastewater Association and served as president until 2006.  He maintains licensure in the state of Pennsylvania as a professional engineer, sewage treatment plant operator, and waterworks operator.
This post appears as part of a featured GES series titled What Being an Engineer Means to Me, a week-long celebration of Engineers Week (E-Week) 2018 presented by DiscoverE. Click here for details and more information on E-Week.