GES Team Headlines Professional Drone Seminar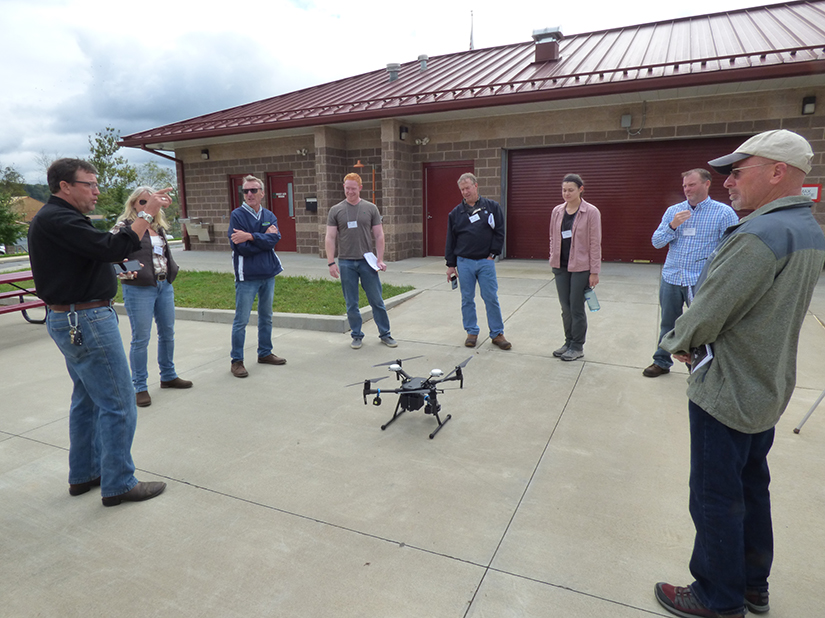 Coatesville, PA – In late September, the Pennsylvania Council of Professional Geologists (PCPG) hosted a full-day seminar focused on the environmental application of unmanned aerial system (UAS) technologies, commonly referred to as drones. GES' John Ennis, ESQ, PG; Matt Lyon; Daniel Bochicchio; and Martin Helmke, PhD served as the course instructors. Twenty-six scientists from five states participated in a series of lectures and hands-on exercises. 
Course lectures demonstrated how UAS can be used to enhance geologic and environmental professional work; reviewed how UAS law, privacy, and airspace control impacts scientific application of drones; and shared best practices for using drones to safely collect high-quality data.  In the afternoon, course attendees flew ten different UAS aircraft at the Chester County Public Safety Training Campus in Coatesville, PA.  Field exercises included aerial mapping, 3-dimensional photogrammetry, thermal infrared imagery, and inspection using a remotely-operated telephoto camera. The PCPG plans to host a similar event for western Pennsylvania environmental professionals in 2019.
Customer demand for GES' UAS resources has grown significantly in the last year. Our UAS team is comprised of degreed environmental professionals who are FAA-licensed and trained, leveraging this emerging technology to improve our field monitoring and data collection capabilities in support of complex infrastructure and compliance programs. To learn more about GES' UAS service capabilities and experience, please contact John Ennis.