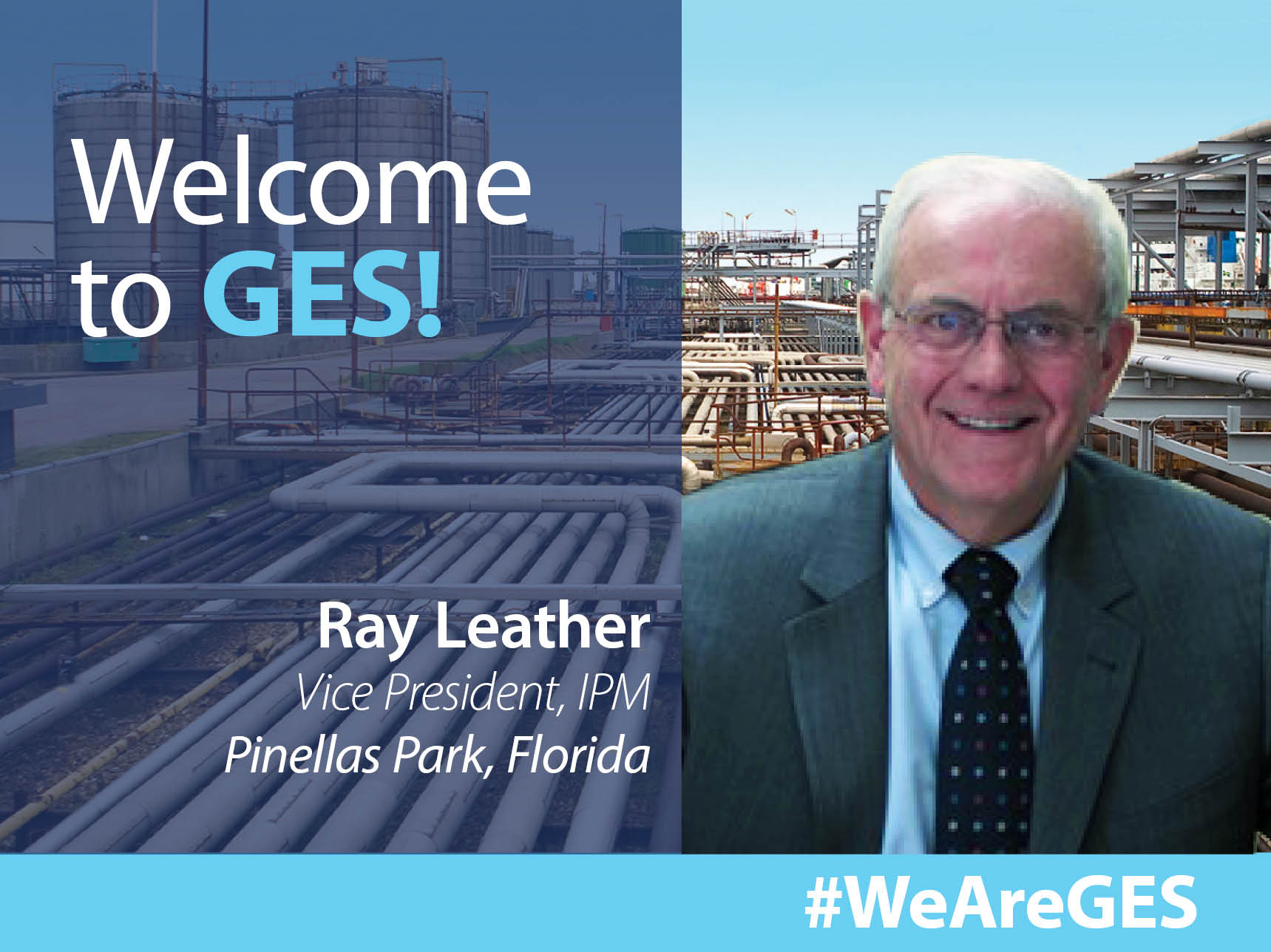 GES is pleased to announce the hiring of Ray Leather in a part-time role as Vice President, Independent Petroleum Marketers. Ray's primary role will include supporting our IPM sector, furthering client relations, and expanding our existing IPM clientele. He will be reporting to Ann Downey.
Ray has worked in the petroleum engineering, distribution, assessment, remediation, and compliance field since 1974 and has participated as a member of API and state regulatory committees. He was on the board of directors at the Independent Oil Marketers Association of New England; member of the Superfund Advisory Committee for the Massachusetts Department of Environmental Protection; and member of the New England Convenience Stores & Energy Marketers Association.  
I first met Ray over 25 years ago, when I was relatively new to the environmental industry. Ray contracted our (then) firm to provide environmental solutions to meet his client needs. He was always professional, polite, and eager to provide mentoring support to our team. Our professional careers continued to cross paths including when Ray was an employee of GES, followed by many years of Ray as GES' client working for Warren Equities and eventually Cumberland Farms. I have always respected and been impressed by Ray's wealth of knowledge in the petroleum industry. He's strong technically, enjoys every opportunity to mentor, and is a natural at networking. I can't say enough about how excited I am to have Ray rejoin the GES team. 
- Ann Downey
Ray earned a BS in Civil Engineering from Merrimack College; an MS in Energy Management & Power from the University of Pennsylvania, where he was a National Science Foundation Fellow; and an MBA from the University of Houston. He is a Registered Petroleum Operations Engineer,  Registered Professional Engineer, Licensed Site Professional in Massachusetts, and Registered Environmental Assessor I in California.
Ray lives in Venice, Florida with his wife, Jane. His adult son, who lives in Providence, Rhode Island, flies a corporate shuttle for General Dynamics. Ray is an avid golfer and likes to fish offshore in Venice, FL. He also likes to travel, especially throughout Europe. Ray is a member of the Venice, FL Plantation Community Foundation Grant Committee. He also volunteers as an emergency responder for the Community Emergency Response Team (CERT) to provide first response efforts following natural disasters such as tornadoes and hurricanes.
Please join us in welcoming Ray to GES! He can be reached by cell phone at 508-397-9641 or email at rleather@gesonline.com.