Sawyer Achieves Massachusetts Grade 5 Wastewater Treatment Plant Operator License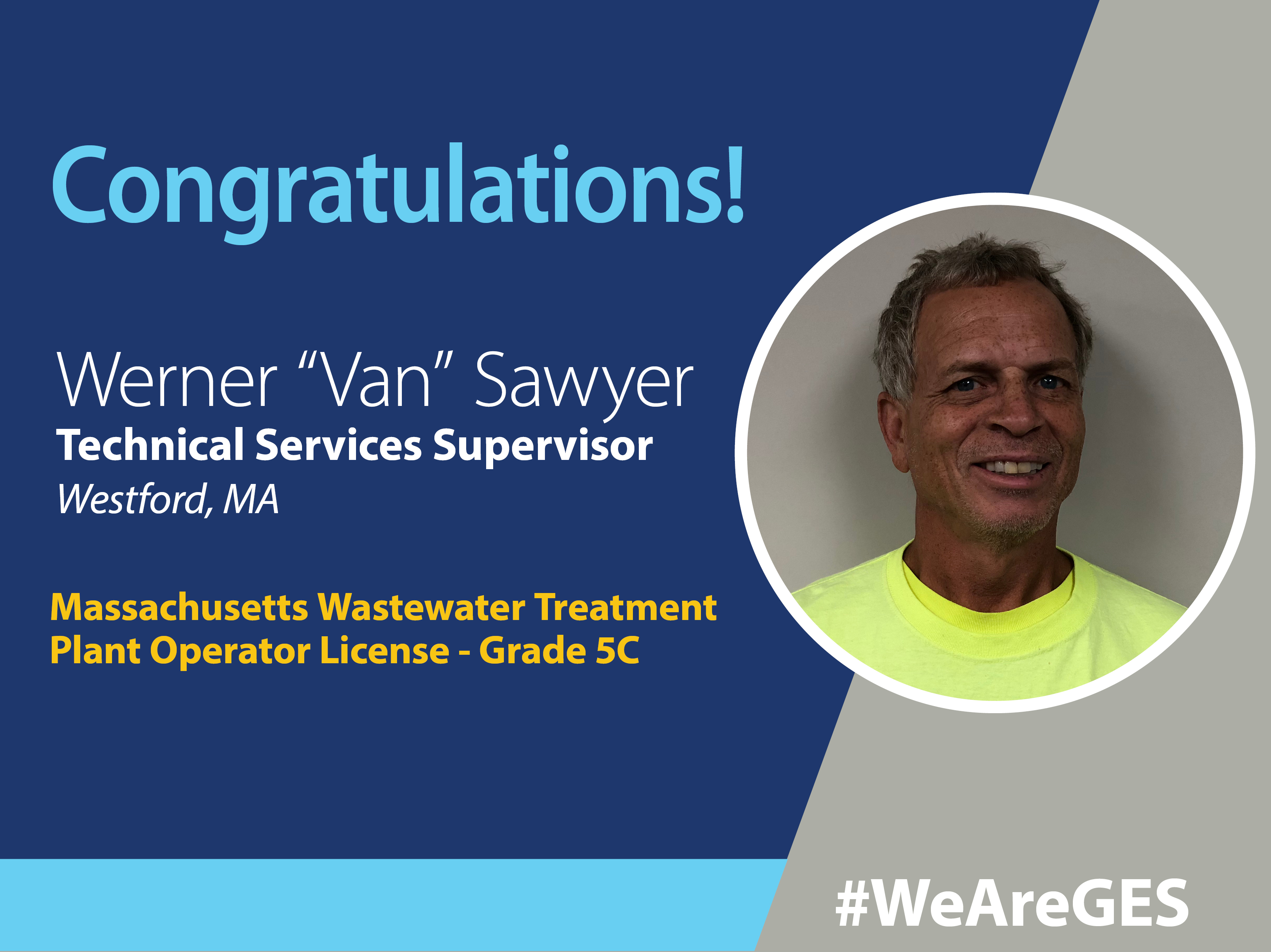 GES congratulates Werner "Van" Sawyer for the successful pursuit of his Massachusetts Grade 5C Wastewater Treatment Plant Operator License. The Grade 5C certification qualifies Van to manage operations within municipal and industrial wastewater treatment plants in Massachusetts.
To become certified, operators must pass a rigorous exam administered by the New England Interstate Water Pollution Control Commission (NEIWPCC), while also possessing the prerequisite work experience for each respective grade of certification. The Grade 5C certification level is just two shy of the highest certification level within the state's licensing program.
Van's story is one we are proud to share. Van has more than 25 years of industry experience. He joined GES in 2005, armed with a strong foundation of experience working on projects in the federal government, industrial, and commercial sectors. In his role as Technical Services Supervisor for GES' Westford, MA office, Van manages remediation system installation; operation, maintenance, and monitoring (OM&M); optimization; troubleshooting; and emergency response activities. Van is also well-versed in soil, groundwater, and air sampling techniques. He possesses an Associate's degree in Business Management and maintains wastewater treatment plant operator licensure in the states of New Hampshire, Maine, and Massachusetts.