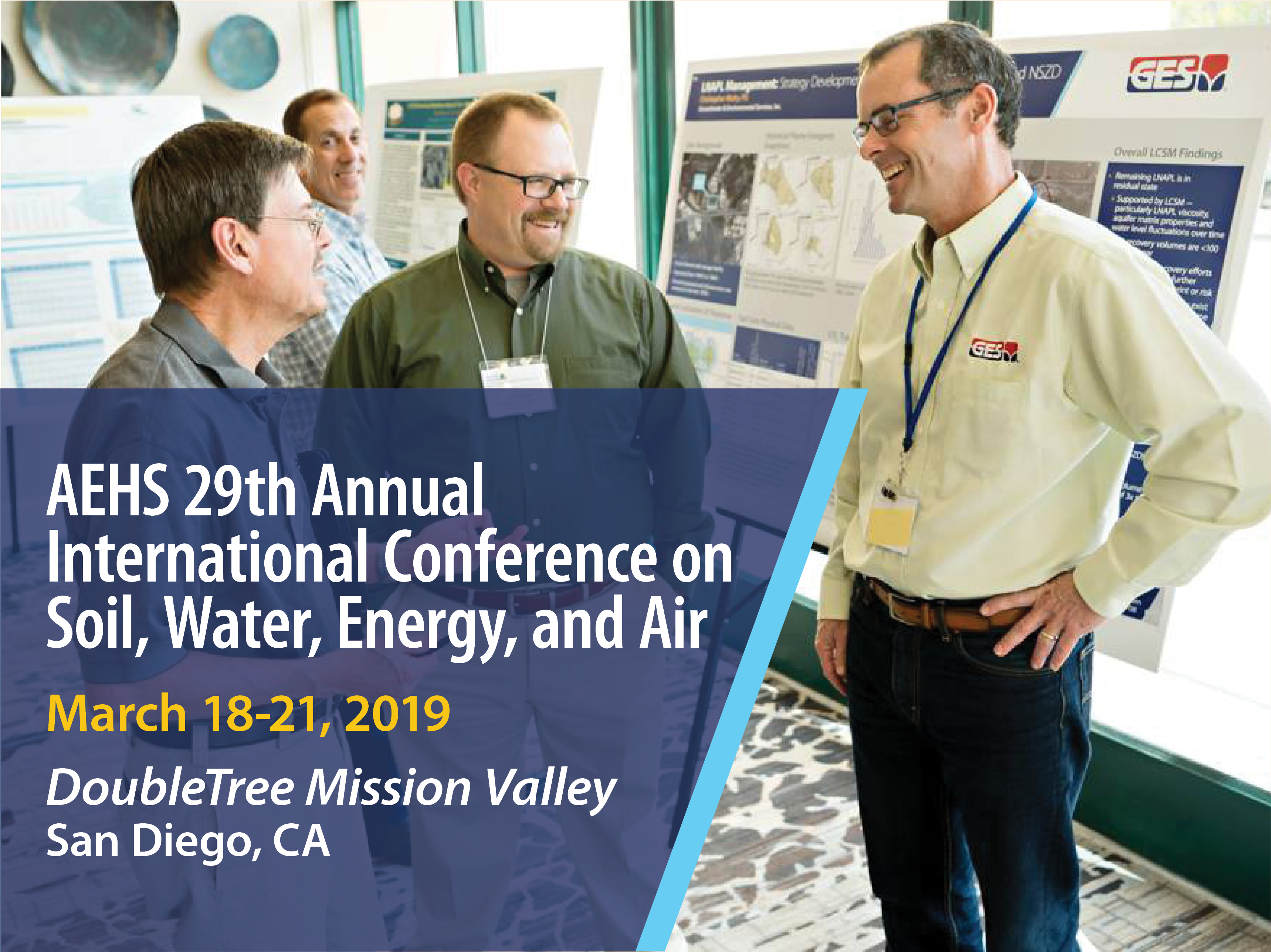 GES will have several presenters on hand at the 29th Annual International Conference on Soil, Water, Energy, and Air hosted by the Association for Environmental Health and Sciences Foundation. This annual conference brings together leading professionals from the environmental science community, providing a forum to facilitate the exchange of information of technological advances, new scientific achievements, and the effectiveness of standing environmental regulation programs.
GES Technical Presentations
When a Temporary Solution Becomes a Long-term System  |  Kevin Michael Lienau, PE 
Remedial Optimization: The Good, The Bad, and The Ugly  |  Richard Finch, PE  (poster session)
Hazard Analysis: Remedial System Design, Installation, & Operation Down Range from a Gun Club  | Byron Baden, RG (poster session)
An Evaluation of Electronic Field Data Collection Solutions: Lessons Learned  | Tom Wright
to
| DoubleTree Mission Valley, San Diego, California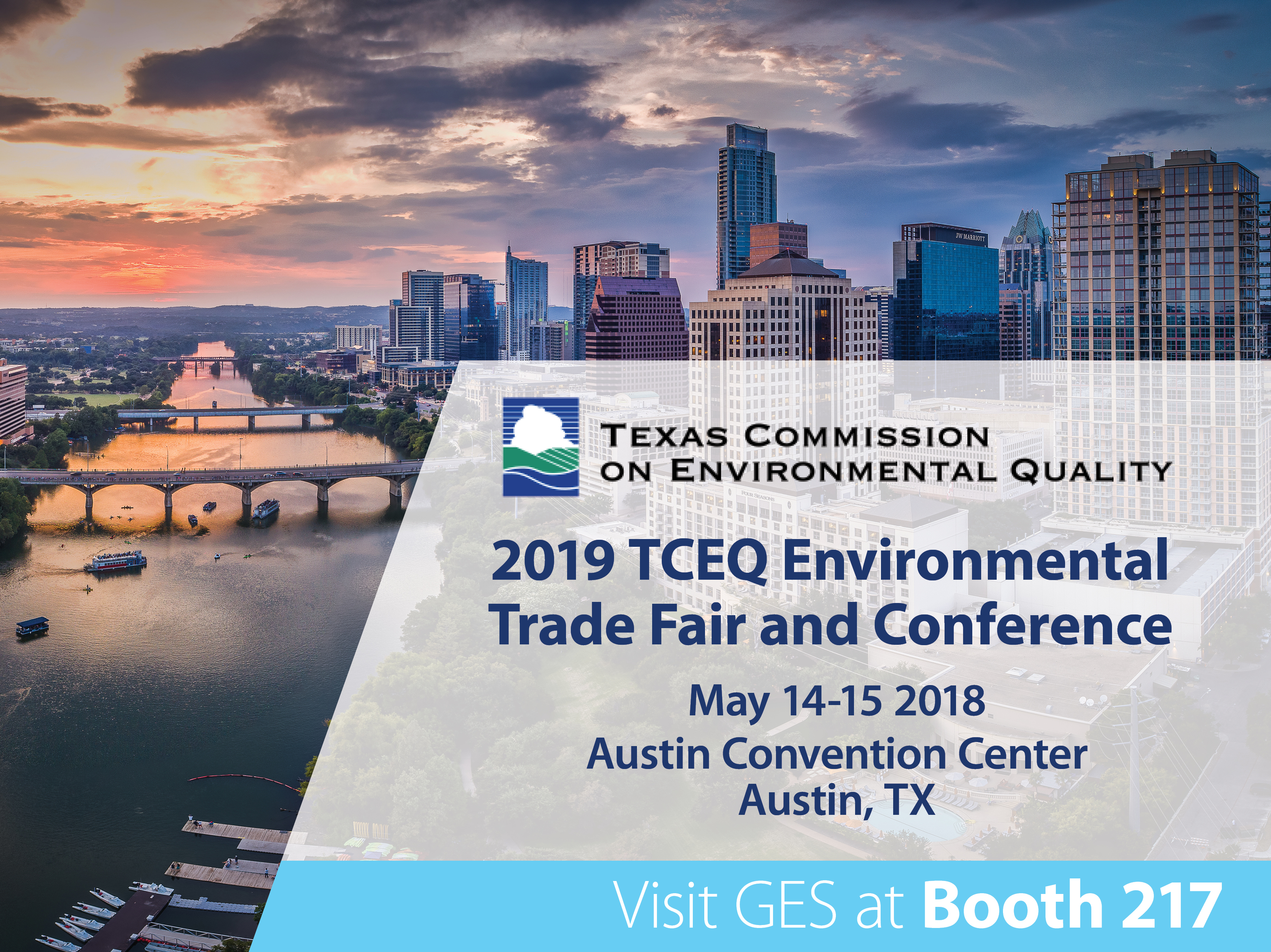 GES will exhibit in Booth 217 at the 2019 Environmental Trade Fair and Conference hosted by the Texas Commission on Environmental Quality (TCEQ). Local technical experts from GES' Lewisville and Stafford, Texas offices will be on hand throughout the conference to answer your questions.
For event details, visit: https://www.tceq.texas.gov/p2/events/etfc
to
| Austin Convention Center, Austin, Texas