A Message from Ed Van Woudenberg, CEO – GES' Response to COVID-19 (Novel Coronavirus)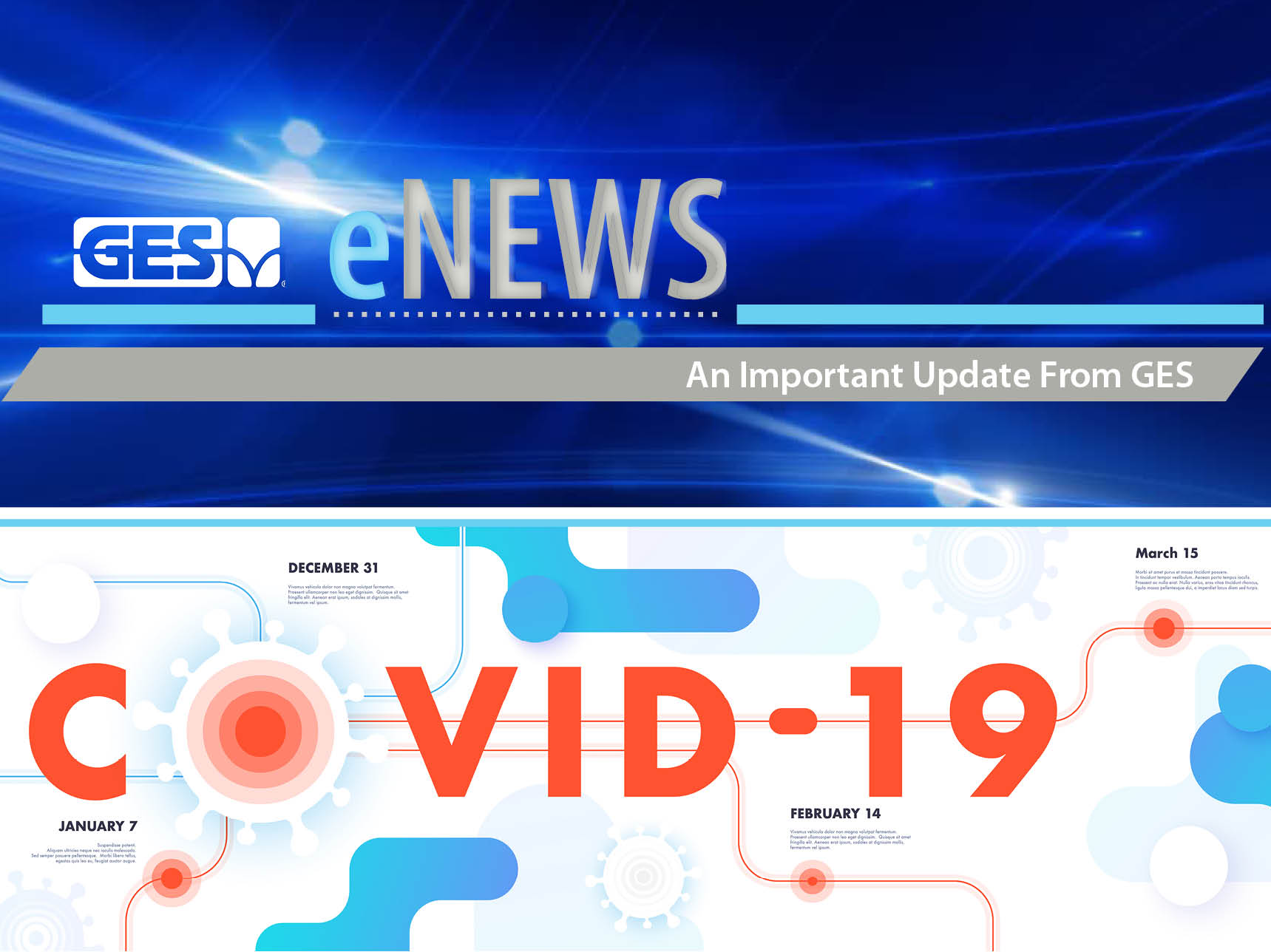 April 23, 2020
GES' leadership has been monitoring the facts and response to COVID-19, with a focus on both federal guidelines and directives from local and state public health authorities where we have operations and environmental projects. With almost a month behind us since the pandemic struck the US, I am writing today to update you on the steps we have been taking and continue to take in response to what seems like an ever-evolving crisis. 
Our goals and objectives are dually-focused:
Continue to support the health and safety of our employees, subcontractors, vendors, suppliers, clients and the communities we live and operate in

The Department of Homeland Security and the states that have implemented business closures have indicated that GES' operations are essential services that protect human health and environment during this crisis; therefore, we are maintaining business continuity during this challenging period to serve all our clients' needs
We Have a Plan
GES has had a Pandemic (Coronavirus) Response and Preparedness Plan policy in place. As the pandemic came to fruition, our policy was activated and is updated on a regular basis (most recently Revision 10 dated April 17, 2020). Our CIH and VP of HSSE, Thomas Baylis is constantly monitoring the situation, issuing and updating health and safety guidance consistent with local, state, and federal guidance.
We Have Deep Resources Nationally and Locally
GES has staff in 29 primary and 19 satellite offices across the country with a Single Company focus on our clients. We have redundant levels of expertise and knowledge across the company to support our client projects. Furthermore, we have put in place safety measures to allow us to continue to support active field operations that meet our client requirements, as well as those in place by local, state, and federal authorities. Our core business has been providing environmental services for more than 35 years. We encourage you to visit the GES website www.gesonline.com to view the services that our qualified staff can provide during the COVID-19 pandemic.
We Have Technology Capabilities to Support our Client Projects
Our staff of more than 450 are working remotely and equipped with the necessary technology, including secure VPN and videoconferencing tools, to perform their duties and communicate with you effectively. Our technology infrastructure will continue to be maintained by our highly qualified IT staff. During this time, we have directed our staff to meet with our clients via phone or video conference whenever possible, instead of in-person meetings.
We Are Looking Ahead
Although this situation is changing at a rapid pace, please be assured that our operating and safety plans are in full effect and GES remains operational during this unprecedented period. As the pandemic continues to evolve, we will provide you with regular updates. If you have any questions or concerns regarding the GES plan or the actions that we have taken to date, please reach out to me, your GES program or project manager, or anyone else from GES' leadership. I am confident that GES has the policies, systems, personnel, and focus to fulfill our commitment to meeting your needs, even during this challenging time.  
We look forward to upholding that legacy during COVID-19 and beyond. Please continue to be vigilant, follow the CDC guidelines, keep yourselves safe!

Edward Van Woudenberg
Chief Executive Officer