GES Receives 2020 EBJ Business Achievement Awards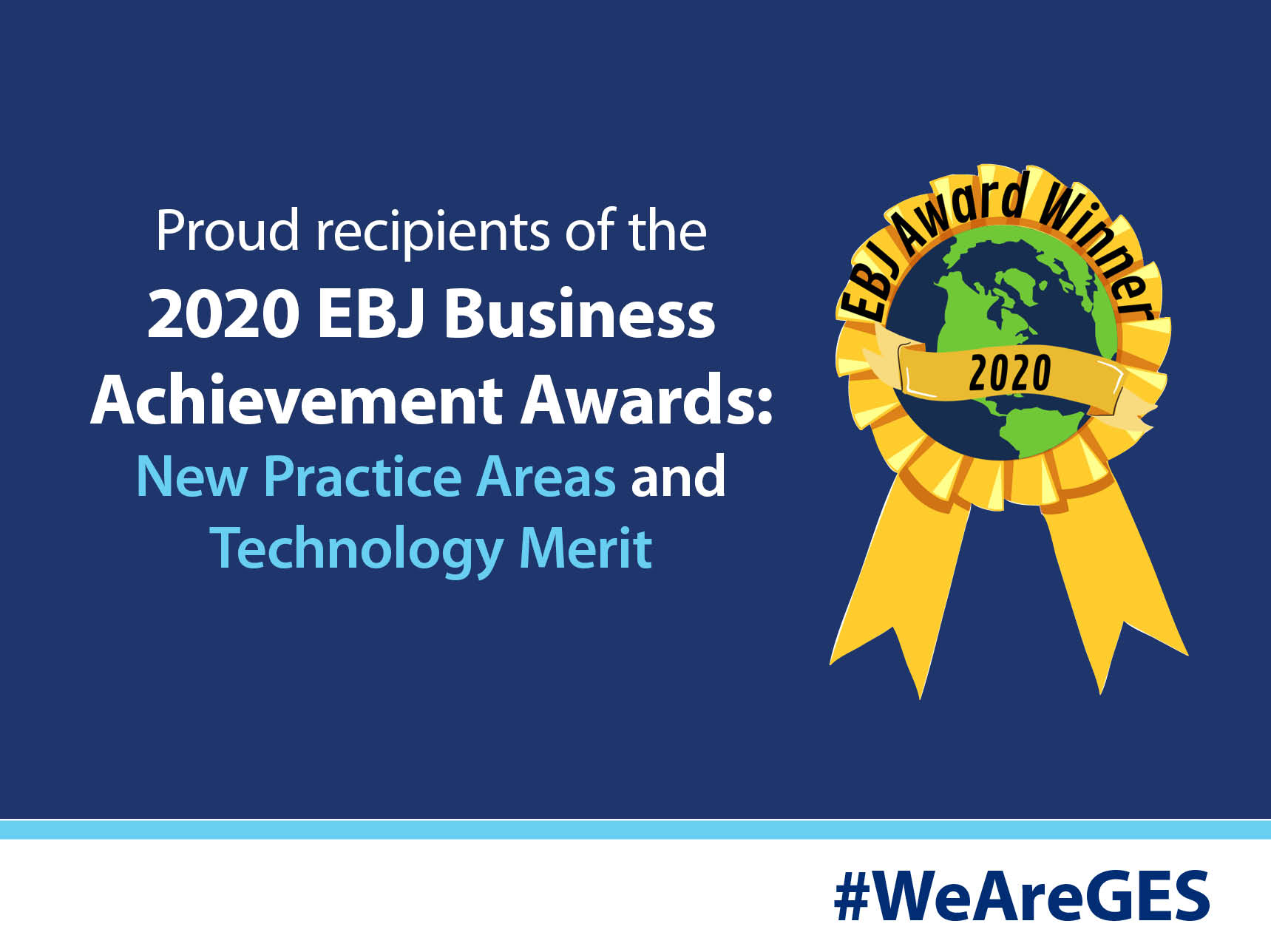 The Environmental Business Journal® (EBJ), a business research publication which has provided strategic business intelligence to the environmental industry since 1988, recently honored Groundwater & Environmental Services, Inc. (GES) with two 2020 EBJ Business Achievement Awards for Earth Movement Monitoring, under the Category of New Practice Area, and for Technology Merit for our Mobile PFAS Treatment System. These awards were presented at a virtual Zoom ceremony on February 11 and 12, 2021. Brief summaries of our award submittals are provide below.
NEW PRACTICE AREAS: Earth Movement Monitoring
GES received an award for Pipeline ROW Earth Movement Monitoring and Prediction. GES recently developed an interdisciplinary approach to examining earth movements (e.g., excessive erosion and slope failure, including slumps and slides) along steep slopes in pipeline right-of-ways (ROW). This approach integrates conventional hydrogeological principles, geographic information system (GIS) analysis, and small unmanned aircraft systems (sUAS)/drone technology. The sUAS technology supports the evaluation by providing data not available through other resources. Drones are used to collect conventional photography/videos for visual inspection; thermal imagery for springs and seeps identification, and analysis; and nadir imagery for photogrammetric development of current surface elevation contours. Combining conventional hydrogeological data (e.g., groundwater elevation data) with sUAS information and subsequently analyzing the data with GIS technology has allowed GES to identify the precise locations where groundwater potentiometric surfaces intercept steep slopes and are believed to have compromised soil stability that resulted in earth movements. GES believes integrated data modeling provides important predictive information critical to developing mitigation of current or potential earth movements, evaluating potential issues at currently unaffected existing pipeline ROWs, and for better planning of future pipeline ROW developments.
TECHNOLOGY MERIT: Mobile PFAS Treatment
GES was also awarded for constructing a mobile treatment system to treat a diverse group of PFAS-impacted liquid waste streams on site. The wastes include aqueous film forming foam from firefighting, training exercises, and accidental releases from foam systems; investigation-derived waste; and groundwater from well development and purging. Currently, many facilities rely on off-site landfilling or incineration, which is expensive and subject to changing acceptance criteria and bans on acceptance at disposal facilities. The properties of PFAS compounds limit treatment options, but technologies can be used individually or as an integrated treatment train to remove PFAS and co-contaminants effectively from waste streams. To solve a client's need to treat multiple waste streams in different areas at a large facility, GES designed and constructed a mobile PFAS treatment system using filtration, granular activated carbon and ion exchange resin. By providing a mobile PFAS treatment system, GES achieved several benefits: 1) cost savings, 2) customizable treatment process, 3) sustainability improvement, 4) on-site treatment reliability, 5) flexibility to treat at multiple locations in batches or continuously, and 6) rapid implementation of interim or final treatment.
Click

here

for the full list of 2020 EBJ Award Winners.
About EBJ: Environmental Business Journal is the leading source of business intelligence in the environmental industry. Each year, EBJ recognizes outstanding business performance in the environmental industry with its EBJ Business Achievement Awards.