GES Recognized for Environmental Excellence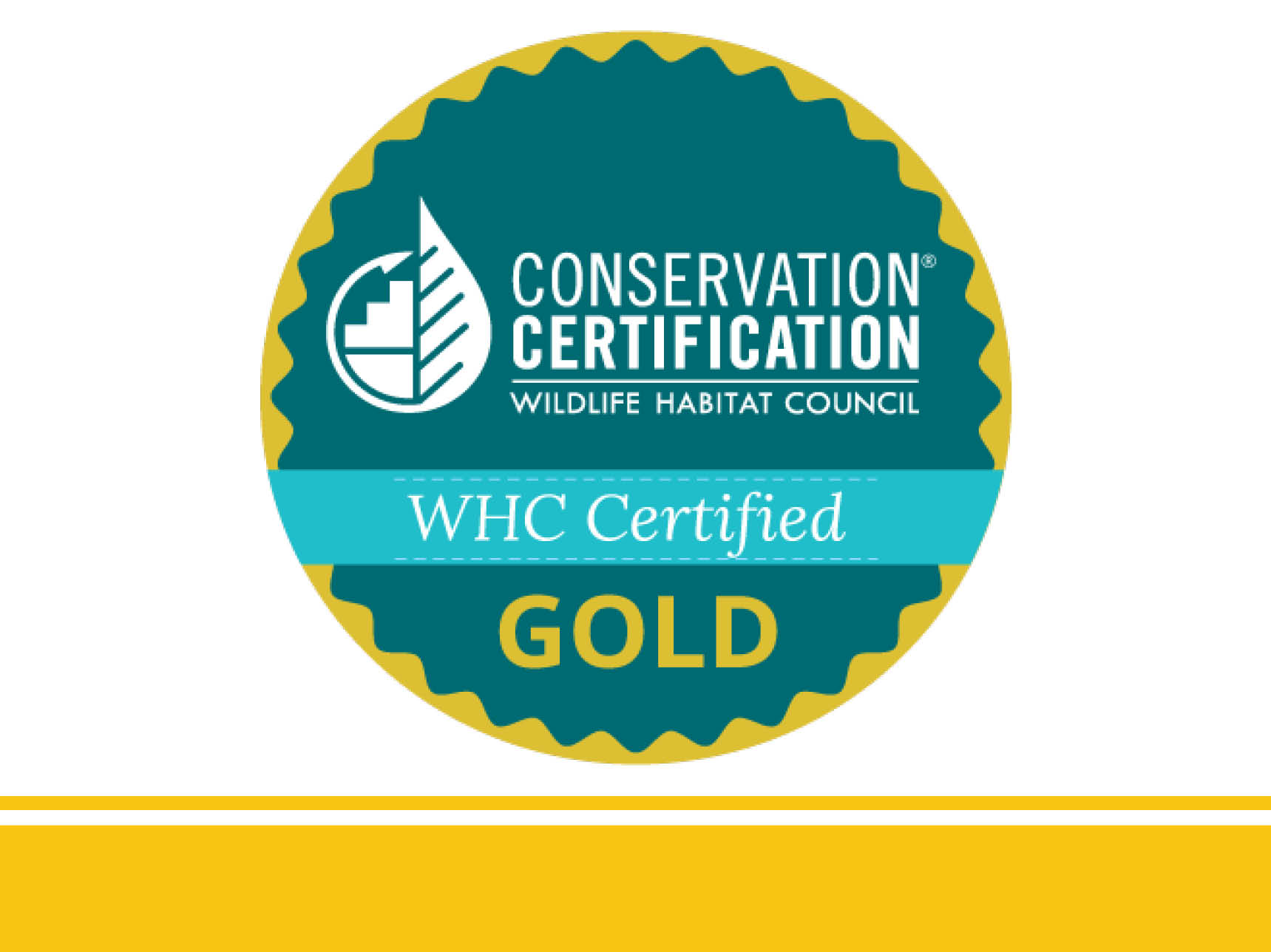 Groundwater & Environmental Services, Inc. demonstrated its commitment to environmental stewardship by achieving Wildlife Habitat Council (WHC) Conservation Certification for its confidential client in Hopewell, VA.
The Program designed by GES was designated as Certified Gold, signifying leadership among the over 600 WHC Conservation Certification programs. Programs are given a Certified, Silver Certified or Gold Certified designation.
"The Program is recognized as meeting the strict requirements of WHC Conservation Certification," said Margaret O'Gorman, President, WHC. "Companies achieving WHC Conservation Certification are environmental leaders, voluntarily managing their lands to support sustainable ecosystems and the communities that surround them."
"GES engaged volunteers from the Boy Scouts of America to build habitat that we were able to install and monitor.  We worked on projects for pollinators, blue birds, wood ducks and reptiles as well as replanting grasslands to native cover to provide habitat for the species projects.  This project created a native and biodiverse environment at a closed landfill site.  Seeing the changes brought to this environment have been rewarding to everyone involved and will have a lasting effect on the surrounding community."  Principal Project Manager, Andrea Taylorson-Collins.
Wildlife Habitat Council promotes and certifies habitat conservation and management on corporate lands through partnerships and education. WHC Conservation Certification programs take corporate sustainability goals and objectives and translate them into tangible and measurable on-the-ground actions. Through a focus on building collaboration for conservation with corporate employees, other conservation organizations, government agencies and community members, WHC programs focus on healthy ecosystems and connected communities. WHC-assisted wildlife habitat and conservation education programs are found in 47 states and 28 countries. www.wildlifehc.org