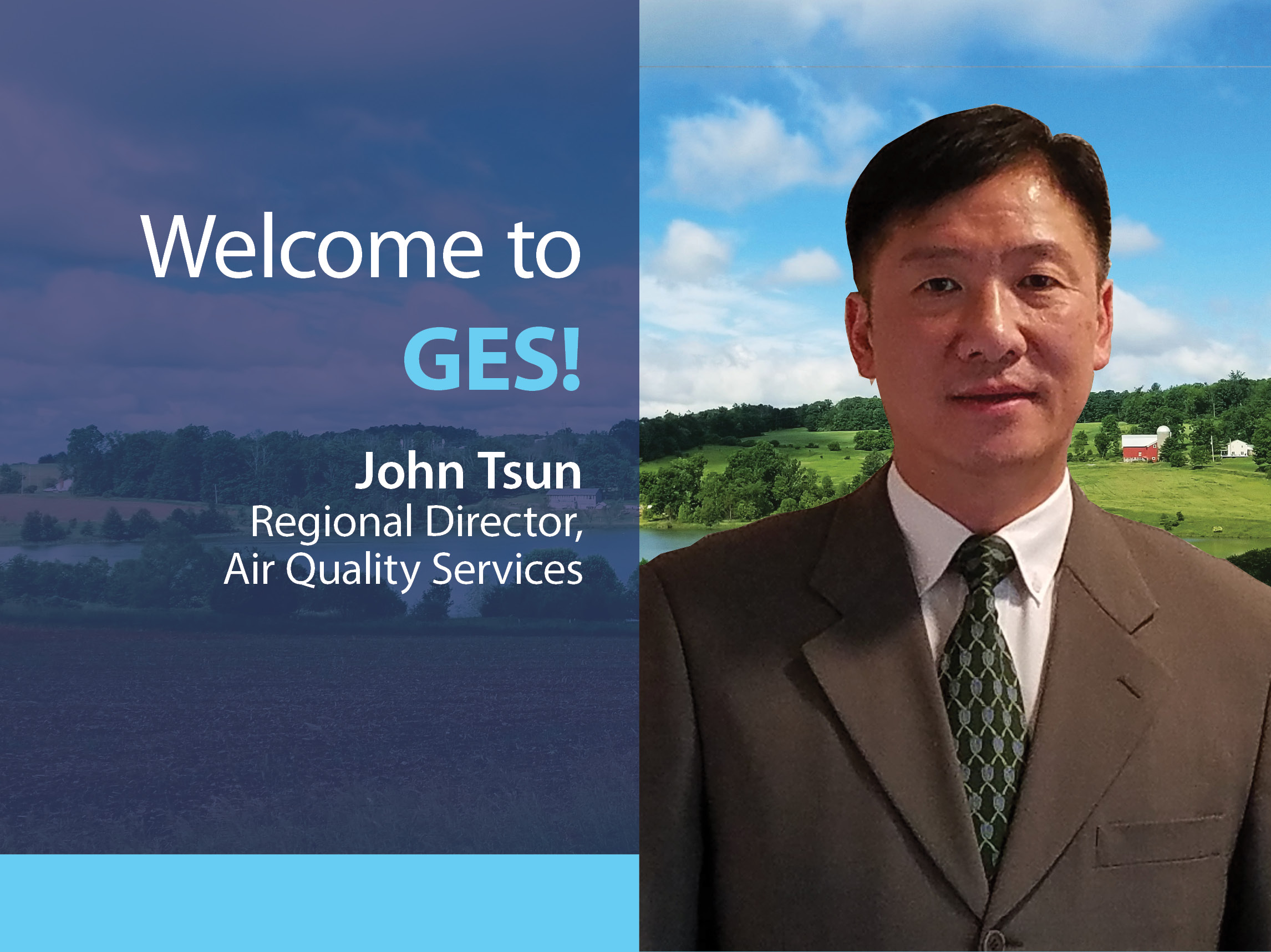 GES is pleased to announce the hiring of John Tsun as Northeast Regional Director, Air Quality Services.
John has over 30 years of experience managing environmental compliance projects for petroleum, pharmaceutical, chemical, and power-generation facilities, and government agencies. He was part of a business development team that developed the air market sector and specialized in air quality projects and environmental permitting. John has extensive knowledge of regulatory compliance, preparation of air permit documents, vibration monitoring, computer simulation modeling, and Title V compliance reporting.
His experience also includes ambient air quality monitoring, air dispersion and consequence modeling, soil vapor dispersion modeling, vapor intrusion barrier installation, vapor intrusion sampling, bi-axial tilt monitoring, crack gauge installation and monitoring, and noise monitoring. Additionally, he has conducted odor mitigation studies for refineries, pharmaceutical and chemical industries, as well as, design improvements for sanitary sewer systems at industrial sites.