Jennifer O'Reilly Appointed to Serve on PADEP Storage Tank Advisory Committee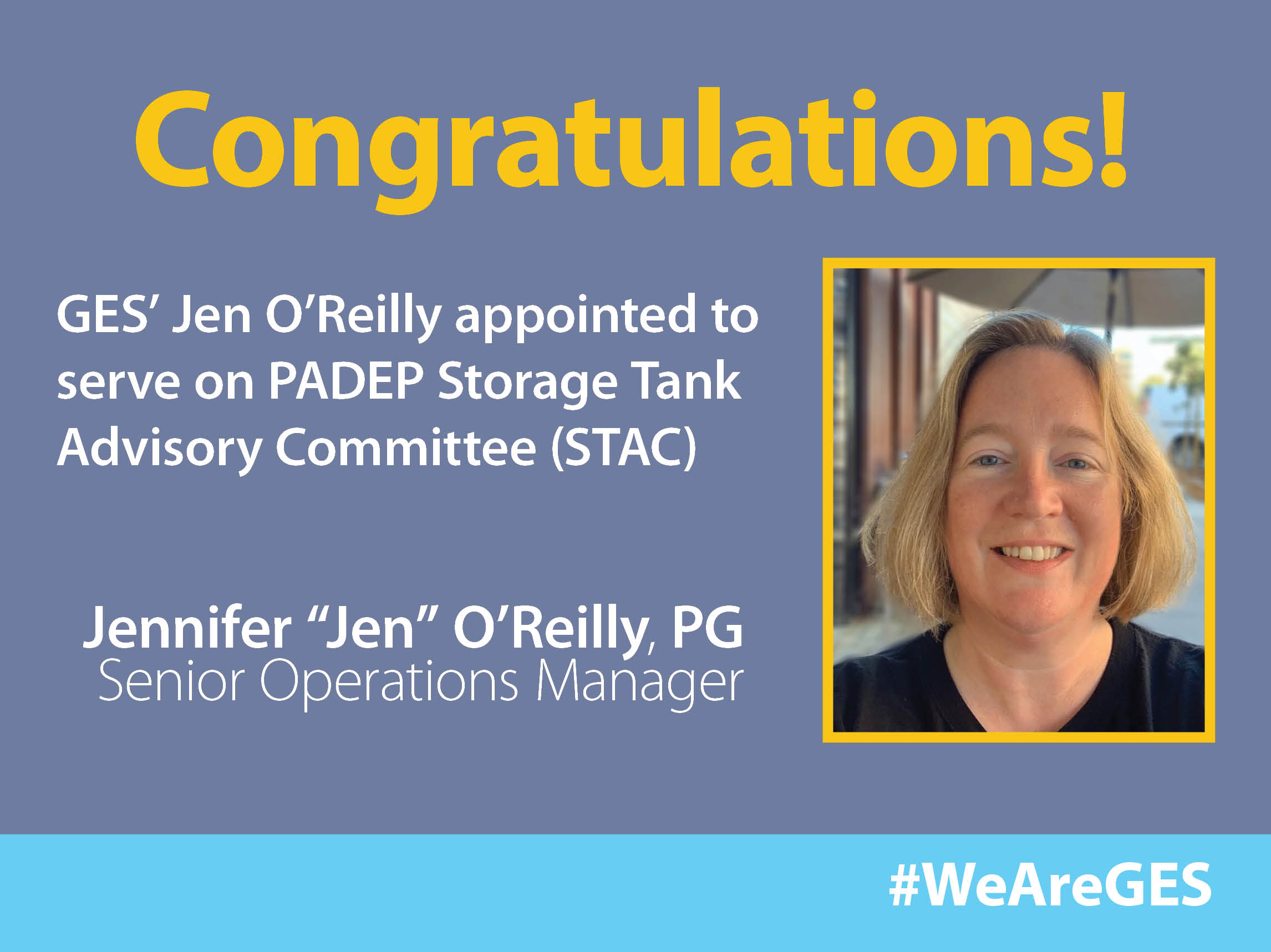 Jennifer O'Reilly, PG, Senior Operations Manager at GES, has been appointed to serve on the PADEP Storage Tank Advisory Committee (STAC) representing Hydrogeologists. Jen was selected by the PADEP Secretary, Patrick McDonnell, and her term is for four years through March 1, 2025. STAC assists the PADEP in its development of policies, regulations, and implementation of Pennsylvania's storage tank and spill prevention program. Jen has over 20 years of environmental consulting experience and joined GES in 1998. She leads the operations of GES' Exton, Pennsylvania office; Odenton, Maryland office; and Richmond, Virginia office. Jen is a champion of GES operations, client service, and safety stewardship. She has been very instrumental in developing a Project Manager Training approach and delivered the training across GES. Jen has also served on the board of directors and as president of the PA Council of Professional Geologists and on the PA Brownfields Committee. She can be reached at 800-426-9871 x3059 or via email joreilly@gesonline.com.
For more info about STAC, click here, and click here for STAC's current Membership List.