Refining GES' Organization to Better Serve Our Clients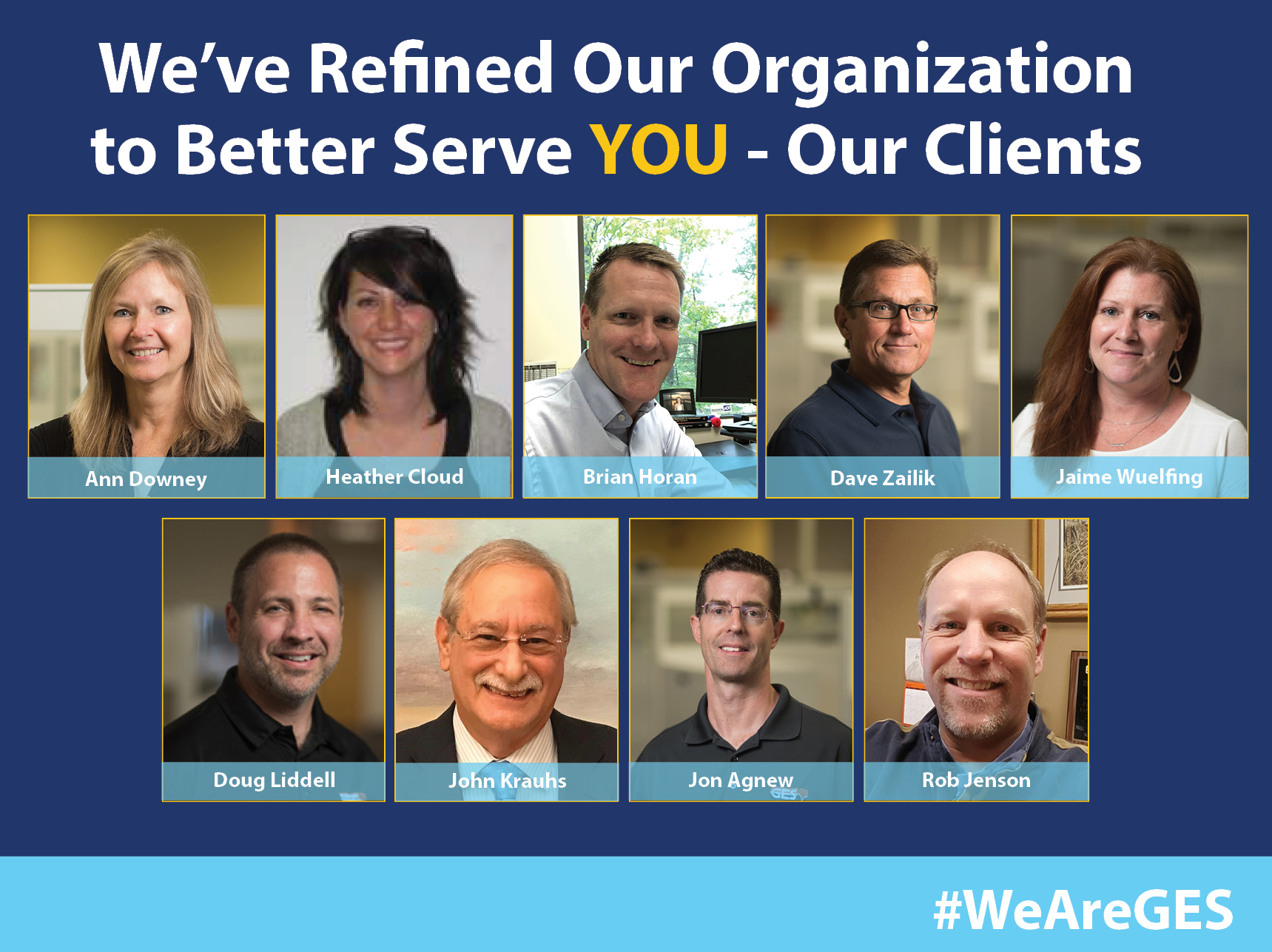 We recently announced a strategic company-wide realignment designed to enhance execution, performance, and position our talented GES team to best serve our regional and national client base. The realignment facilitates access to operational and technical resources, increases efficiencies across GES, and brings new technologies and services to the forefront.
Effective November 1, 2019, five GES regions were consolidated into four regions as presented on this map.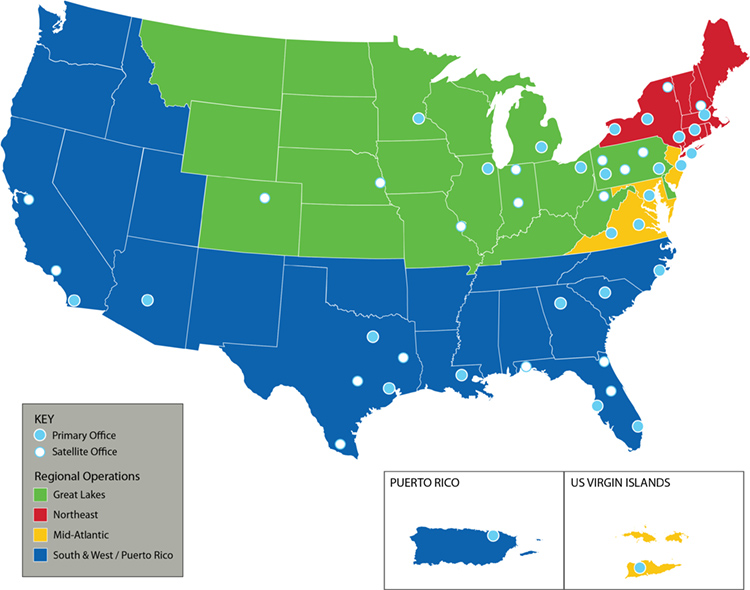 To support our company-wide realignment, we are pleased to announce the following personnel moves in Operations:
Ann Downey - President/COO: With Ann's promotion from COO to President/COO, she is now responsible for all of GES' Operations and Technical Functions.
Heather Cloud, PG - Northeast - Regional Operations Manager: The Northeast Region is now led by Heather who is promoted to Regional Operations Manager. She is supported by

Brian Horan,

LSP in Westford, MA who is newly promoted to Operations Manager.
David Zailik, LSRP - Mid-Atlantic - Director of Operations: The newly formed Mid-Atlantic Region will be managed by Dave who was promoted to Director of Operations. He is supported by Senior Operations Manager Steve Slatnick in Odenton, MD and Jaime Wuelfing, LSRP in Wall, NJ. Jaime Wuelfing is promoted to Operations Manager.
Doug Liddell - South & West and Puerto Rico - Director of Operations: Doug has left the Constitution State and relocated to sunny Florida to lead the newly formed South & West Region and Puerto Rico office. Doug draws support from Senior Operations Managers Ben LaMonte in Tampa, FL and Tom Chmura in Columbia, SC; and John Krauhs, PG, CPG in Stafford, TX. John Krauhs is promoted to Operations Manager.
Jon Agnew - Great Lakes - Director of Operations: The Great Lakes Region leadership remains unchanged under Jon's leadership. Jon is supported by Senior Operations Managers Jennifer O'Reilly, PG; Jack Vasalani, PG, LRS; Kirk Pompilius, LPG; and Rob Jenson, CHMM. Rob Jenson is promoted to Senior Operations Manager. 
These organizational refinements are designed to fuel our strategic mission to:
Continuously grow and diversify through focused leadership

Optimize regional efficiencies to better serve our regional and national clients

Expand our centralized services to achieve national consistency

Implement new strategic and innovative services