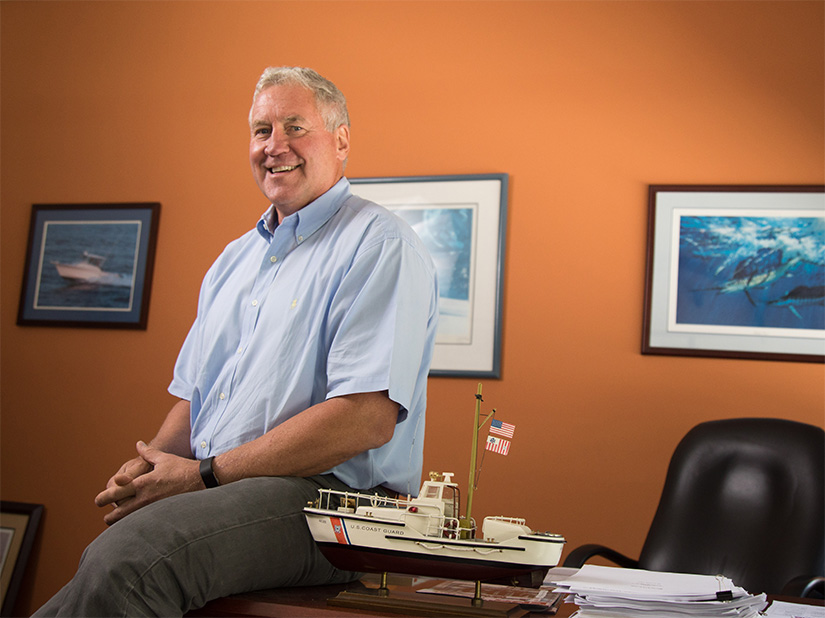 One of the qualities that I have always found to be truly unique to GES throughout the course of our history is that we remain true to who we are. In other words, we have remained grounded. We've always seemed to have a strong sense of identity and purpose, a shared belief that has guided us to where we are today. And after more than 30 years, that belief is stronger than ever. 
We continue to have high expectations for ourselves and our business, consistently challenging each other to raise the bar. Do better. Achieve even greater success. And like any business, we want nothing more than to build our future on a foundation of healthy, stable growth.
It isn't always easy, but through success and setbacks, we've never lost sight of our mission. We're not the biggest firm or the biggest name – and a lot of that is by design – we're a company that focuses itself on two things: doing what's best for our clients and enhancing the quality of work life for our employees.
GES just didn't "happen." In so many ways, it was built from the ground up. Like when our founding partners took their personal career experience and technical backgrounds and set out to create a better place to work – a more agile, client-driven environmental consulting firm. With sleeves rolled up and a whatever-it-takes attitude, the company grew organically – one project at a time, one satisfied client at a time, and a few tuck-in acquisitions along the way. And with each step, the roots of lasting relationships and trusted partnerships took hold with some of the industry's most successful organizations.
Many of our employees – me included – took a similar journey, building their own careers from the ground up with hands on learning in the field. Rising to the challenge of new experiences. Building deep, long-term client relationships.
It's who we are. Our core expertise is and always will be environmental services. But that doesn't confine us in what we do. It's a place from which we can step up to new challenges, new opportunities across the full spectrum of services and solutions.
Just as before, we will expand our capabilities and diversify our client base, unlocking hidden value for those who entrust us with their business. We'll foster a dynamic workplace that will nurture the true potential of our workforce.
And we will do more.
GES has always been great at environmental assessment and remediation, and we still are. But the legacy of innovation and growth goes on. By integrating disciplines like ecology, water resources planning, process design, construction management and new callings we can only imagine, we'll bring unprecedented levels of support to our clients throughout the continuum of their infrastructure compliance needs.
I'm proud of the evolution of our company. It's been driven by our people, our values, and our entrepreneurial spirit from day one. And it will continue to be. Like the old saying goes, "From the roots of the past come the fruits of the future."
That's the GES story and it belongs to all of us… Environmental Expertise from the Ground Up.