Dynamic Short-Term Remediation Technologies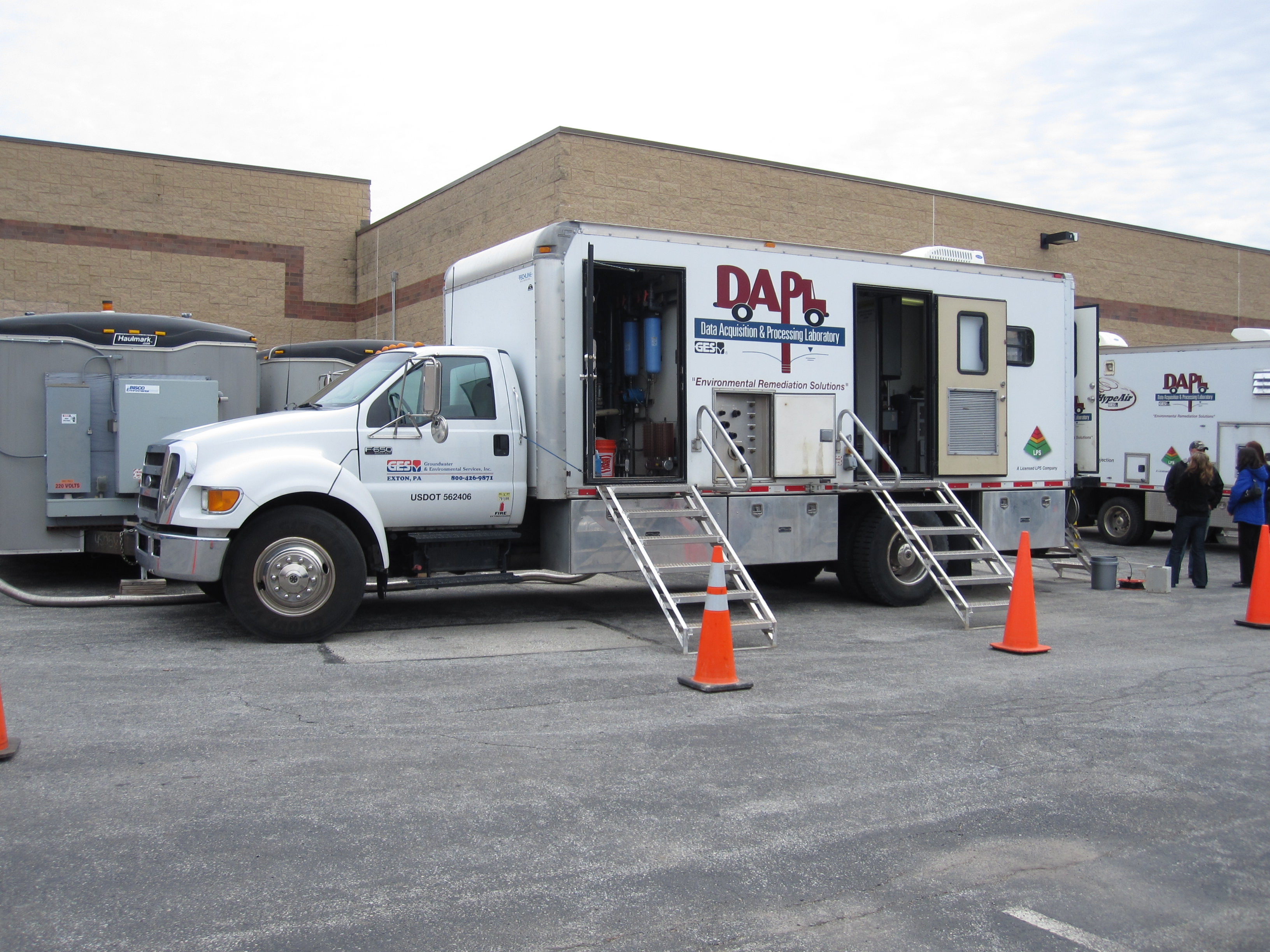 In 1995, GES rolled out our first real-time feasibility-testing platform – the Data Acquisition and Processing Laboratory, or DAPL, as we like to call it. The DAPL embodied GES' commitment to providing innovative solutions to our clients. At the time, enormous amounts of money were being spent to design, install, and operate remediation systems with little information on the site remediation characteristics. This resulted in hundreds of remediation systems that were inadequately designed, operated for long periods of time, and failed to meet expectations.
The DAPL offered a practical way to obtain real-time data from multiple wells at a site – testing remediation technologies including air sparging, soil vapor extraction, groundwater recovery, and non-aqueous phase liquid (NAPL) recovery using equipment and data-logging on a self-powered truck. With real-time data, the DAPL also provided the ability to respond to observed conditions and change the test methods and scope. As a result, we improved remedial decision-making and the appropriateness and effectiveness of remediation systems. Thirty-five years later, GES proudly continues to provide real-time feasibility testing with our improved DAPL 2 and DAPL 2S platforms. 
In addition to real-time feasibility testing, GES has dedicated equipment and significant expertise to conduct in-situ chemical remediation. HypeAir and Hype-Air-EX are our signature in-situ chemical oxidation (ISCO) technologies, and Red-Duc is our in-situ reductive process using a variety of reducing agents and nitrogen gas. Our injection experience also includes bioremediation and injectable carbon applications.
GES can help you with these dynamic short-term remediation technologies. Let our expertise help you meet your project goals.